The CSF Indonesia Economic and Marine & Fisheries Policy Training within the Fisheries Management Areas (FMA) 571 & 572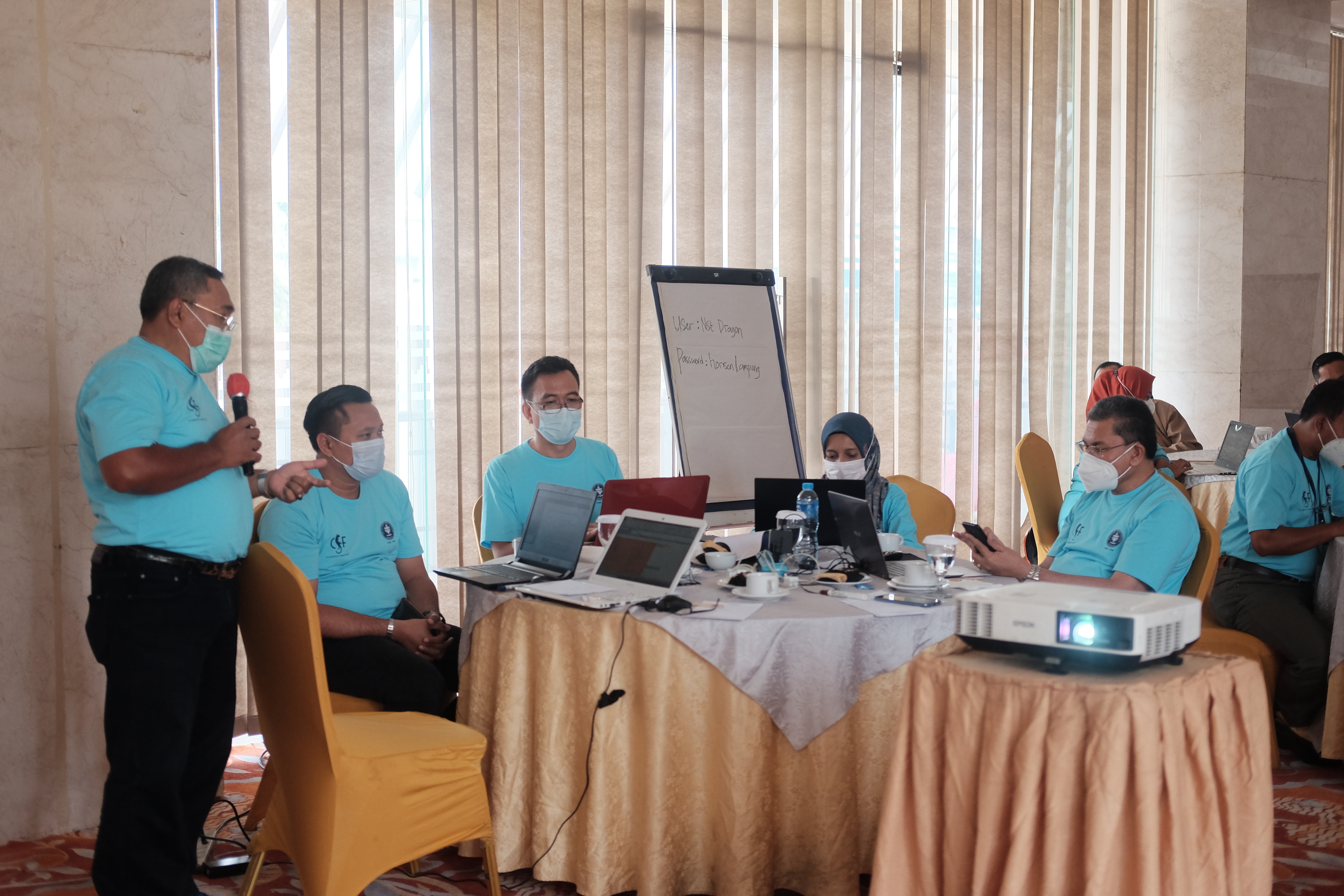 In 2014, the Indonesia Ministry of Marine Affairs and Fisheries (MMAF) established new territorial regulations to control and monitor Indonesia's inland waters, islands, territorial seas, additional zones, and Indonesia's exclusive economic zone. To do so, the MMAF divided these waters into eleven zones for fishing, aquaculture, conservation, research, and fisheries development, known as the Fisheries Management Areas (FMA).
This year, Conservation Strategy Fund (CSF) Indonesia partnered with the Faculty of Fisheries and Marine Sciences of IPB University (FPIK) to conduct the third batch of Groundwork Analysis (GWA) in the FMA 571 & 572. These areas cover the Malaka's Strait and the Andaman Sea, which also includes six provinces in northwest Indonesia: Aceh Province, North Sumatra Province, Riau Province, West Sumatra Province, Bengkulu Province, and Lampung Province. 
Recently, CSF Indonesia collaborated with FPIK-IPB University and the Department of Fisheries and Marine Sciences of Lampung University in November to conduct our first GWA training in Lampung. With consideration to the ongoing pandemic, the weeklong event was hybrid, featuring a workshop from CSF titled "Economic and Marine Policy Training for the FMA 571 & 572". 
45 virtual and in-person participants joined the training this November, where they engaged with top instructors in the field of fisheries management, marine policy, and conservation economics. They were blown away by the quality of instruction. Many left the event feeling confident in CSF's economic tools, believing they are essential to improving their local research on sustainable livelihoods.
"I believe this training and workshop needs to be done often[.] These economic tools and training give massive benefits to many stakeholders, especially for our consortium that is doing research in Bengkulu Province." said Musriyadi Nabiu from Bengkulu University in Bengkulu, a participant from one of CSF's six GWA consortiums that attended the event.
As part of our ongoing GWA program in FMA 571 & 572, our fisheries consortiums will be conducting research for the next six months and plan to share their findings in 2022. In the meantime, CSF-Indonesia is looking forward to holding more workshops and training events for strengthening fisheries management throughout Indonesia. 
This work is made possible by the generous support of Margaret A. Cargill Philanthropies and the Walton Family Foundation.