Updates From Our National Seminar and Policy Dialogue
As part of Conservation Strategy Fund Indonesia's ongoing collaboration with The Ministry of Marine Affairs and Fisheries (MMAF), CSF Indonesia held a National Seminar and Policy Dialogue on research and policy in fisheries socio-economics. Hosted virtually and online throughout September 2021, the seminar featured some of Indonesia's leading experts in marine and fisheries studies, as well as more than 300 participants from non-governmental organizations, government institutions, and universities, as well as researchers and other local stakeholders.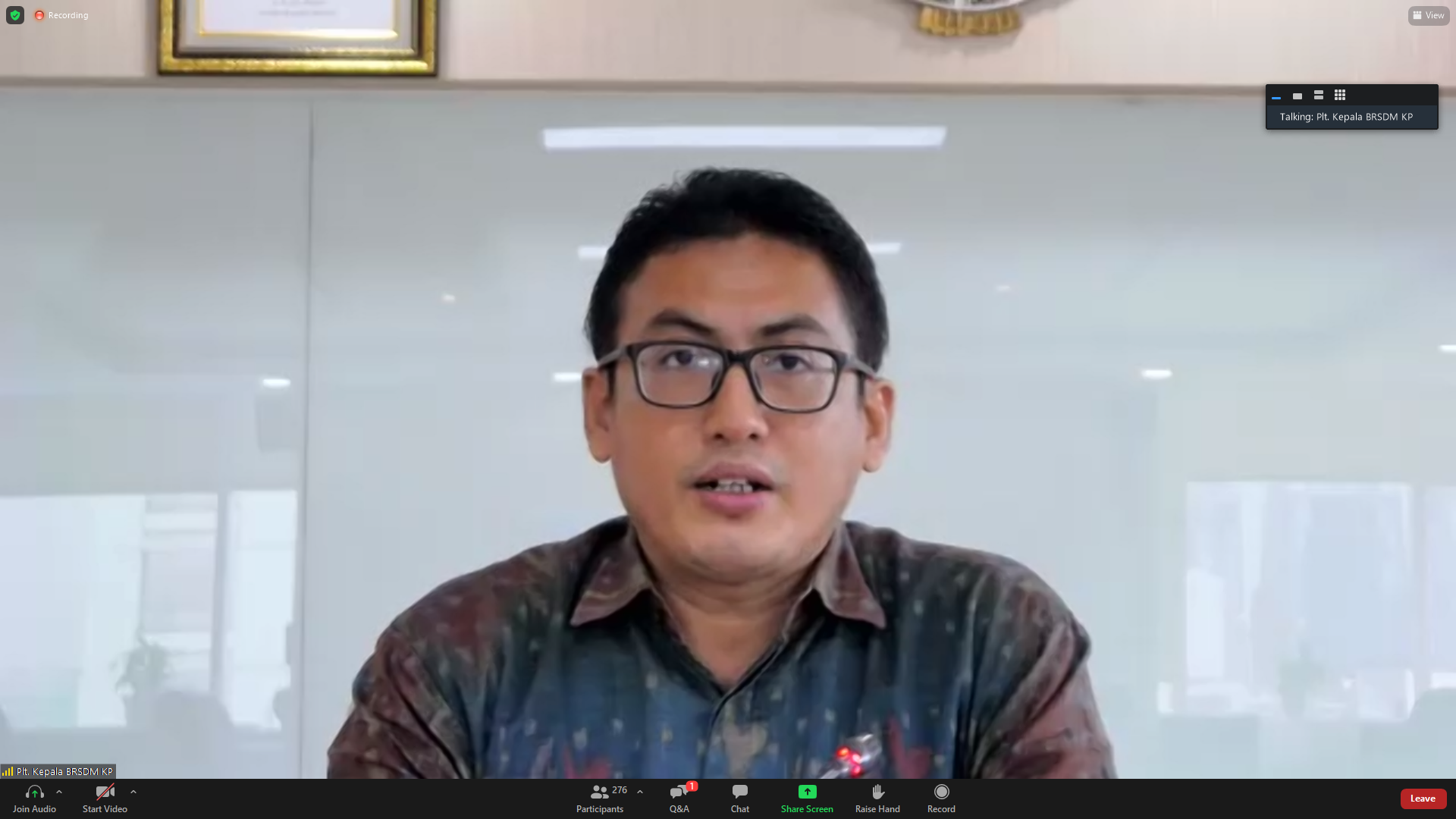 This year's national seminar and policy dialogue focused on "The Golden Indonesian Vision for 2045". As stated by Dr. Kusdiantoro, S.Pi., M.Sc., the Head of MMAF Research and Human Resources Agency, "The Golden Indonesian vision stands for independence, advancement, and prosperity, with the overarching purpose to reach the highest potential of sustainable fisheries. Together with CSF Indonesia, IMFISERN, and Kutai Kertanegara University, we held this year's National Seminar and Policy Dialogue as an appreciation for the research done by distinguished Indonesian marine and fisheries researchers and preparing for a generation that excels in global development."
The National Seminar provided a great opportunity for CSF Indonesia to highlight the work of our 2020/2021 Groundwork Analysis (GWA) Program on the Fisheries Management Area of 716 & 717 (WPP 716 & 717). By presenting their research during the seminar and policy dialogue, our fellows were able to share their research with a wider audience on a national level. For more information on our GWA WPP 716 & 717 fellows and their research, please visit our course page here.

Through our ongoing collaboration with the MMAF, the CSF Indonesia team is hopeful that we can continue to support sustainable development in Indonesia's marine and fisheries sector through targeted research and training; and ultimately use our influence to guide Indonesia's marine policy towards better outcomes for people and nature.