MFP Stories from the field: Whale shark tourism in Botubarani Village
Editor's note: We are sharing stories from our 2019-20 Marine Fellows on our blog and social media this week. Read on and visit us on instagram (@conservationstrategyfund) for more photos.  
Fellow: Sri Fitriani Monoarfa
MFP Project Title: Economic value of whale shark tourism in Botubarani village, Bone Bolango Regency
Conducting research as a CSF Marine Fellow in Bone Bolango Regency was like an adventure for me. I was looking forward to finding out the value of tourism for the local economy, and understanding the development of sustainable tourism in Botubarani village.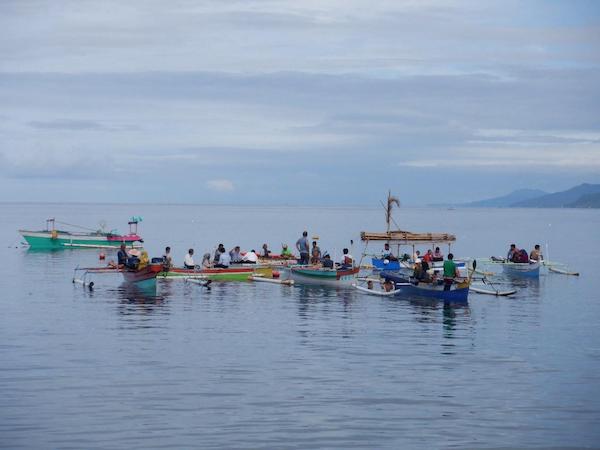 On our trip, we learned that there has been a decreasing number of visitors to the area since 2016. The transition of fishermen to tour guides was financially difficult as many did not have the necessary capital to switch from a fishing boat to a tourist boat. Later, we learned that the number of tourist boats had increased in 2018, but there is still a lack of visitors. This situation will force us to extend our research period in order to survey our target number of tourists. 
In this research, we are cooperating with Makassar's Coastal and Ocean Resources Management Office (BPSPL) and a student from Bone's Polytechnic for Marine and Fisheries named Fahri. With help from these partners, we monitored and tagged whale sharks. Fahri took photos for the whale shark identifiers, which was an amazing way to collect data without harming the animal.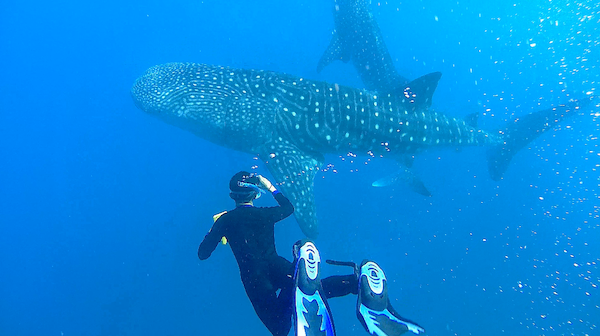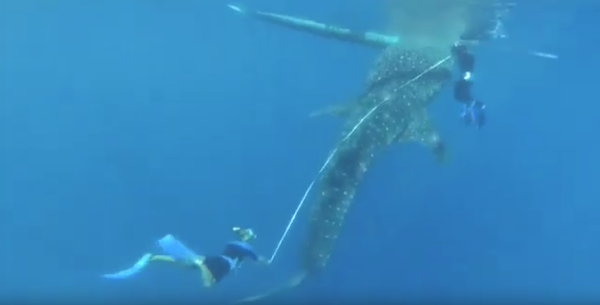 The biggest take-aways from this trip were, 1) visitors had not seen a whale shark before and did not have information about their protection status, 2) whale shark tourism is seasonal, and 3) swimming with a fish three times bigger than myself is frightening and astonishing. 
The Marine Fellowship Program is made possible with generous support from the David and Lucile Packard Foundation.