APPLIED ECONOMIC RESEARCH on FISHERIES MANAGEMENT & MARINE CONSERVATION
Conservation Strategy Fund (CSF) and the Faculty of Fisheries and Marine Science, Bogor Agricultural University (FPIK-IPB) invite researchers, analysts, and practitioners to submit proposals for economic research projects related to fisheries management and marine conservation. This program is made possible with support from Margaret A. Cargill Philanthropies and The David and Lucile Packard Foundation.
The deadline for submissions is January 9th, 2016. Selection will be based on the evaluation criteria outlined below. Marine fellows will receive both financial support and technical supervision.
Profile of Participants
The program is for researchers, analysts, or practitioners with expertise and interest in developing economic research on fisheries management and marine protected areas. The call is open to graduate students, professionals, and representatives of national and sub-national government institutions, civil society organizations (CSOs), and the private sector.
Applicants must have knowledge in economics, strong analytical skills, and the ability to read and write fluently in English; statistical and quantitative skills are preferred.
Participants can apply as individual researchers or as team.
Research Proposals and Priority Issues
Research proposals should focus on fisheries management and marine protected areas in Indonesia at the national and sub-national level.
The two priority research themes have several sub-themes related to priorities in fisheries and marine protected areas management. In selecting a research topic, consider the potential of the results to influence decision making.
The list of possible themes and sub-themes includes (without excluding other topics of interest to applicants):
Fisheries Management
Socio-economic impact of IUU fishing policy.
Impact analysis of KKP direct assistance program.
Investment in a fish traceability system.
Investment in small-scale fishery industry.
Incentive structure and investment analysis for an effective Fisheries Management Area (WPP) coordinating institution.
Fiscal instruments for supporting sustainable fisheries.
Economic analysis of input and output control policy.
Investment in infrastructure for fisheries management areas.
Economic analysis of industrial fishery reform.
Climate change impacts to fisheries.
Integrated land and coastal management and development.
Marine Protected Areas and Ecosystem Services
Bio-economic analysis of ecosystem benefits of MPAs.
Economic value of ecosystem services of MPAs to surrounding waters.
Distributional analysis of socio-economic benefits of MPAs.
Alternative livelihoods for communities living within an MPA.
Blue carbon economics.
Proposals can address more than one topic from the above list. Please clearly explain the topic or topics relevant to your research in the 'Context, Research Problems, and Goals' section of the research proposal form.
Financing
The selected proposals will be funded up to USD 10,000. This amount may be used to cover fieldwork activities, analysis and data collection, contracting services and fees for researchers (up to 25% of total budget). The funds provided under this program may not be used for the acquisition or purchase of equipment. Applicants are encouraged to find additional sources of financing to complement this grant.
Evaluation Criteria
The selection process will prioritize proposals that demonstrate a strong understanding of the issue(s) to be addressed, research that directly relates to conservation and sustainable development projects, and technical knowledge of the economic tools to be applied. Ability to provide additional research funding is also desired.
Priority will be given to proposals that:
Contain an institutional counterpart to complement the financial and technical support of the research project. In particular, those who submit a letter expressing the institution's interest in the research and indication of financial resources and/or time for the candidate to conduct research will be given special attention.
Can contribute to a master's thesis or doctoral dissertation.
Include a cost-effective budget (relationship between the budget and the scope of research).
Mentoring
Technical support will be given by members of the CSF and FPIK-IPB team and other experts in environmental/natural resources/fishery economics and marine sciences, all with extensive field experience and deep understanding of the current challenges in fisheries and marine protected areas management.
Application, Deadlines, and Important Dates
| Fellows Selection Process | Date |
| --- | --- |
| Call for proposals opened | 11 Nov 2016 |
| Call for proposals closed | 9 Jan 2016 |
| Selection of proposals | 13 Jan 2016 |
| Announcement of selection | 17 Jan 2016 |
| Revision of proposals | 25 Jan 2016 |
| Proposal presentations | 31 Jan 2016 |
| Fellows selection | 6 Feb 2016 |
Research will begin in February 2017 and continue for approximately 12 months.
Those interested should download and fill out the research proposal form and attach the following documents:
Short CV of no more than 2 pages.
Institutional support letter.
Only complete proposals will be considered. Click here to download the Research Porposal form.
For questions and inquiries about the MFP program, or to submit a completed application, please contact: [email protected]. Applications are due by January 9th, 2016.
Partners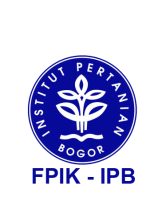 CSF and FPIK-IPB work together to promote mutual research cooperation and develop scientific capabilities in the fields of marine studies and fisheries sciences in Indonesia. Research focuses on developing methods & techniques for marine and fisheries resources management, marine and fisheries ecosystem valuation, marine policy and governance, and socio-economic instruments for developing marine and fisheries sectors in the Indonesian Fisheries Management Region.
Materials, resources & documents