Indonesia's Sintang government commits to strengthening their "environmental governance" with CSF & WWF
Since 2018, Conservation Strategy Fund Indonesia (CSF Indonesia) has collaborated with the Sintang Regency to develop Green Sintag, designed to transition West Kalimantan to low-carbon development principles and preserve its local ecosystems by 2030. 
Over the past five years, Sintang and CSF Indonesia published a Regional Action Plan (RAD Sintang Lestari), adapting green budget tagging, Strategic Environmental Assessment (SEA) learning, landscape modeling training, and more to meet these goals. Now, in 2023, Sintang reached another milestone as the government launched a judicial review and revision of its spatial planning.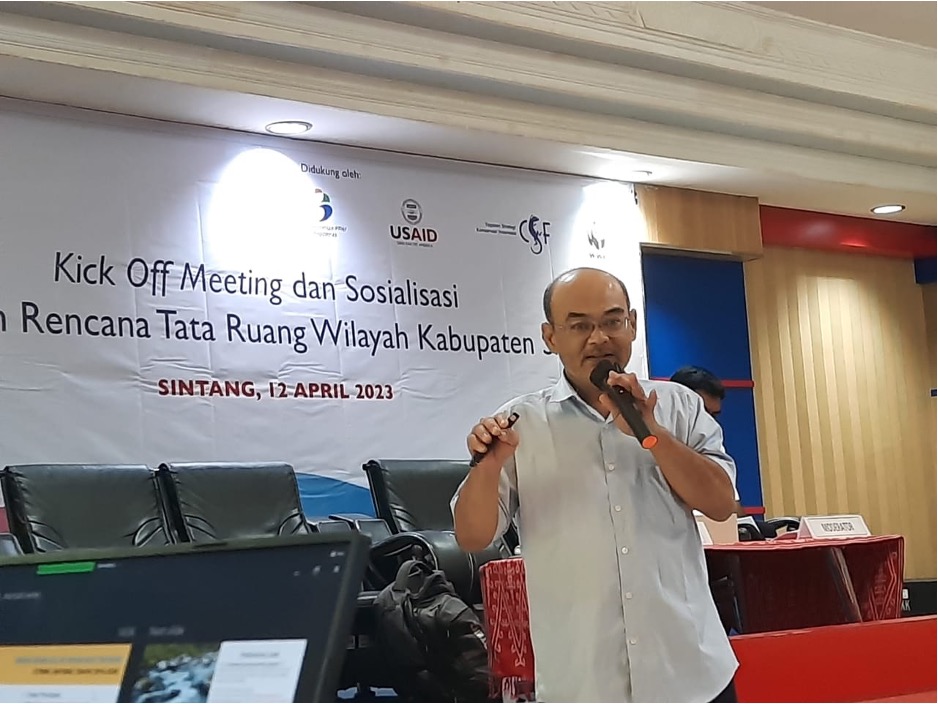 CSF Indonesia, USAID SEGAR, and WWF-Indonesia held a Kick-Off and Socialization Meeting on April 12th, 2023, launching 11 months of revisions to Sintang's Spatial Plan. This revision period allows the government to showcase its progress and for stakeholders to make adjustments before the 20-year plan launches.
In his remarks, Igor Nugroho from the Sintang Regional Secretary Office noted that the "Sintang Government is grateful for the support from USAID SEGAR, together with CSF Indonesia and WWF-Indonesia. We are going to keep improving our capacity and are committed to our environmental governance in the planning aspect and efforts to reach our development target."
The revised plan, which is expected to be complete in 2024, will be integrated with Sintang's latest strategic Environmental Assessment (SEA) documents to ensure sustainability and inclusive economic growth, especially in biodiversity, high-valued conservation, and carbon stock area protections.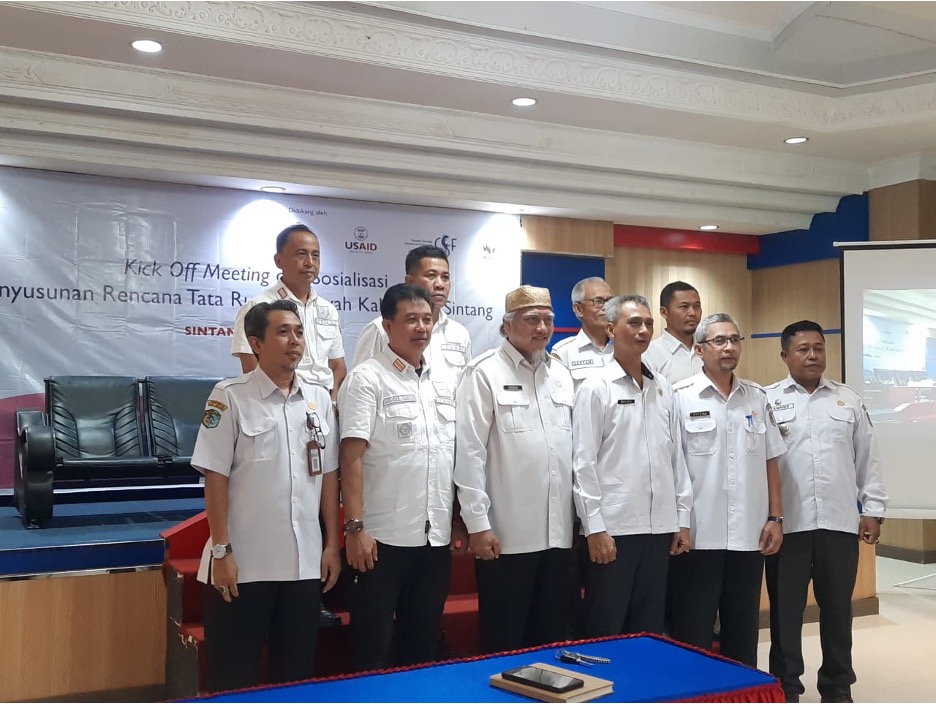 Our work with the Sintang government has played a significant role in the region's current sustainable development growth. By providing government officials and local stakeholders with our economic tools, CSF Indonesia has improved its capacity for sustainable decision-making and planning. We are committed to continue supporting the government to reach the Green Sintang Vision 2030.
This collaboration was made possible by The David and Lucile Packard Foundation.