Writing workshop and local dissemination with Fisheries Management Area researchers
CSF-Indonesia is conducting a Fisheries Management Area (FMA) analysis program in cooperation with the Faculty of Fisheries and Marine Science at Bogor Agricultural University (FPIK-IPB) and Raja Ali Haji Maritime University (FPIK-UMRAH). The FMAs were established in 2009, dividing Indonesia's marine territory into eleven areas, with the dual mandate of effectively managing the fisheries and improving the livelihood of fishers. The analysis program is intended to identify and address emerging fisheries and marine issues in the FMAs through a series of mentored analyses conducted by local academics.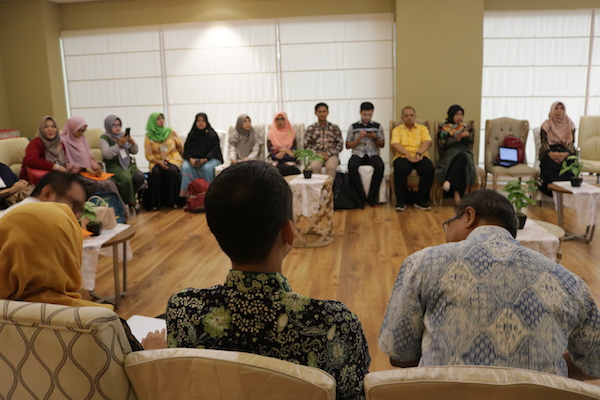 In November, we held a two-day writing workshop for the FMA researchers in Batam, Riau Islands. The workshop was designed to help the researchers effectively write their results, learn how to improve their chances of having their work published in an international journal, and prepare for the dissemination of their research.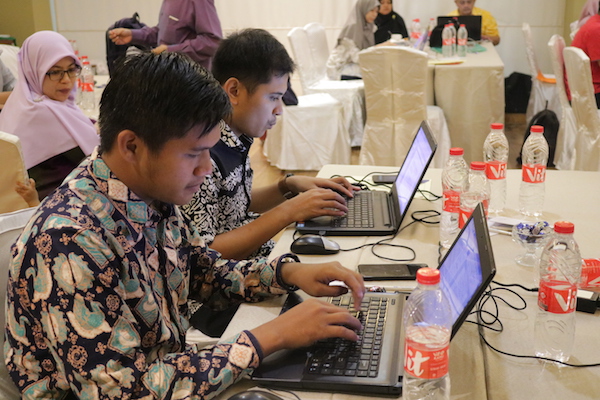 The workshop allowed the researchers to have face-to-face discussions with their mentors, and present their research progress to their peers and supporters. They also learned best practices for journal publication from several experienced academics. The FMA researchers were pleased with the skills they gained at the workshop, and plan to share their results with local and national governments.
One of the FMA researchers, Endang Bidayani, shared her project with stakeholders from Bangka Belitung Province at the end of the month. Her research,  entitled "Analyzing the Overlapping Fisheries and Marine Resources Management between Tin Mining and Marine Tourism on the Eastern Coast of Bangka Island," has generated findings that are interesting to the government, as well as the mining and tourism industries.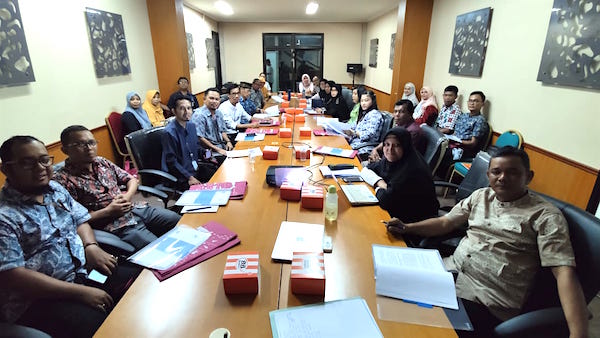 The dissemination event opened with supportive remarks from leaders in the Bangka Belitung Province Development Agency and the Bangka Belitung University Research Institution. The presentation of Endang's research and the ensuing discussion highlighted the fact that coordinated management between the mining and fishing industries in Bangka Belitung Province will be an essential element to economic growth and environmental sustainability in the region. 
The FMA researchers will disseminate their work throughout 2020, and CSF-Indonesia will continue this collaborative research program into 2021 with additional FMAs. This work is made possible by the generous support of Margaret A. Cargill Philanthropies.