Training Advances Sustainable Spatial Planning Capabilities for Sintang's Green Regency Vision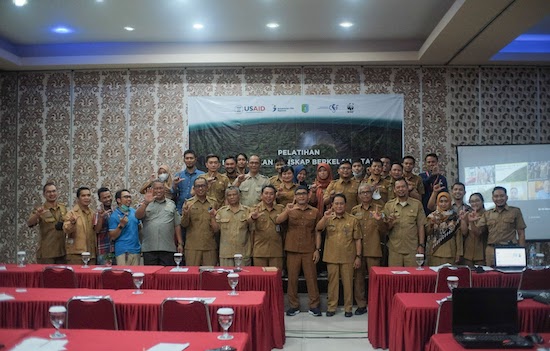 The government's commitment to its vision of a Green Regency has been a huge leap for Sintang. Approaching the sustainable development plans together, both the government and NGOs hope to bring great social and economic growth to the Sintang Regency of Indonesia's West Borneo Province, a region possessing vast rainforest coverage.
Rainforest protection is of utmost importance to the people of Indonesia, as it holds a vital role in the people's livelihoods and the well-being of the environment. Thus, the team of organizations working to advance the Green Sintang Vision, USAID SEGAR, WWF Indonesia, YSKI (CSF-Indonesia), and the Sintang government, embedded a workshop in their most recent programming to provide landscape modeling and spatial development planning training.   The organizations conducted this two-day training on August 8th and 9th, 2022.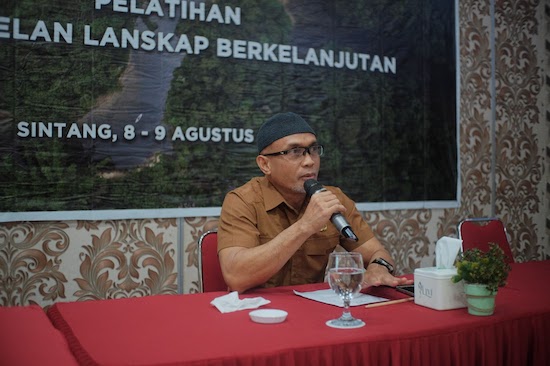 "Sintang Regency has a relatively great land cover and commitment to its environmental sustainability and its people's welfare. This effort needs to be supported by all the stakeholders to implement the Sustainable Development Goals principle in Sintang," says Mulyadi, the Secretary of Sintang's Land and Spatial Department. His objective is to use this Landscape Modeling Training to build capacity for understanding land-based economic activities.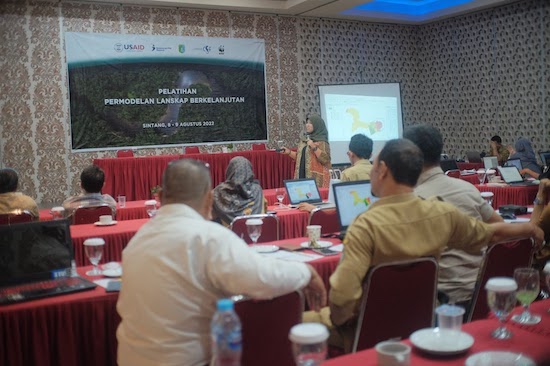 As part of the ongoing sustainable development plans proposed by the Sintang government, the training program introduced workshop participants to landscape modeling tools to improve the efficacy of spatial development planning. Instructors were present as mentors and guided participants through the use of the software to analyze and implement their landscape modeling projects. The participants of this training come from various government departments and stakeholders, including/such as Sintang's Land and Spatial departments, Youth Sports and Tourism department, and Environmental departments.
"There is lots of new knowledge that we get from this training. We've come to see and learn that there are variations of spatial modeling tools that we can use," said Yogie, from Sintang's Land and Spatial departments. "This is exciting training; I hope that this knowledge will be able to help us with our work."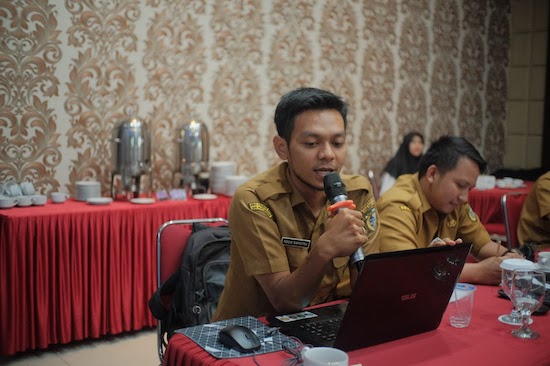 This training is part of the ongoing sustainable development proposed by the Sintang government; their commitment to Green Sintang Initiative keeps growing each year. Throughout 2022, YSKI (CSF Indonesia) and the Sintang Government will conduct training to further improve their capacity and implement their Green Initiatives. 
This collaboration was made possible by The David and Lucile Packard Foundation.