Safari Economics: Making More of Tanzania's Megafauna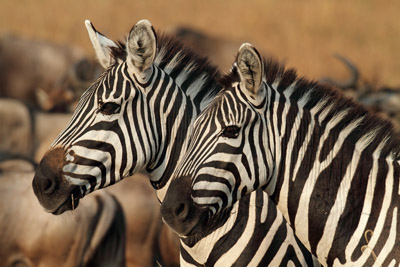 http://conservation-strategy.org?1384467323
Tanzania's national parks teem with the big storybook animals: rhinoceroses, lions, elephants and hippopotami. Only a few parks however, have historically teemed with visitors.
In 2001, Tanzania National Parks (TANAPA) official Ezekiel Dembe came to CSF's training and presented an inspiring challenge. Wildlife officials wanted to add land to the already world-class 12-park system in the East African country. But to get approval, his agency would have to find a way to reduce crowding in the popular Northern parks and promote those in the South and West. Any solution, he explained, also had to increase revenues; in a country where tourism is the second biggest contributor to GDP, the park system is expected to run a surplus.
After the course Dr. Dembe and CSF polled some 1,000 tourists. We found that an overwhelming share of international visitors simply didn't know about the southern and western parks and, after the big investment to get to Tanzania, were hesitant to stray from the beaten path of marquee parks like Kilimanjaro and Serengeti. Mikumi? Ruaha? Many of the surveyed tourists were unaware that Tanzania's less heralded parks existed, and didn't know that they too host fantastic wildlife.
Following the data collection, CSF and Dembe hosted a two-day retreat for TANAPA staffers at the country's Arusha National Park. They discussed the findings, which suggested charging higher fees in the popular parks, luring high-end visitors to spend more inside parks rather than on hotels and operators outside, and marketing the little-known parks to put them on the tourist map.
In 2004, TANAPA raised park entry fees. Then again in 2006 and last year. Today fees at northern parks Killimanjaro and Serengeti are $70 and $60, respectively, for foreigners, compared to $30 when we started. Most southern parks charge half the Serengeti price. Tourism, meanwhile, has boomed by over 50% in a decade, revenues have grown steadily and the agency has succeeded in expanding the park system from 12 when we met Dr. Dembe, to today's 15.
---
Since 1998, Conservation Strategy Fund has been committed to making conservation efforts smarter through the use of economics. To celebrate, we're going to be sharing 15 stories of success throughout our history. The above is story #4 on our timeline. To start from the beginning, click here. Continue the series with Resplendent Roadkill, Almost