Natural Capital Academy course concludes with 100% of participants finding our tools useful!
CSF completed a training to increase capacity for natural capital approaches in Africa at the end of 2022, providing tools and knowledge for development planning professionals to integrate natural capital finance into their work. 
Background
Teeming with wildlife, biodiverse landscapes, and a wealth of natural resources, Africa relies heavily on its natural capital. However, this great wealth of natural capital is often unaccounted for in investment and development decisions, and pressures such as energy and transportation infrastructure threaten to undermine the ecosystems supporting human livelihoods and well-being. To address the need for widespread understanding of natural capital and its value in development policies and investments, the World Wildlife Fund (WWF) implemented the Natural Capital Academy through the Natural Capital for African Development Finance (NC4-ADF) initiative, a project led by the African Development Bank (AfDB) and the Green Growth Knowledge Partnership (GGKP). 
Our Solution
Two hybrid training courses, one in Mozambique and another in Kenya gave diverse group of working professionals from across Africa an overview of environmental economics, as well as tools and examples of how natural capital can be integrated into economic growth using real life examples of development planning, infrastructure projects and national wealth accounting. Participants also use a final project exercise to apply natural capital concepts to their own work and country contexts.
The course format included presentations and reading materials accompanied by quizzes to gauge the participants' comprehension of the topics, as well as interactive peer-to-peer learning among cohorts, practical case study examples, and a final applied project exercise. The course was designed specifically for development finance institutions (DFIs), including members of the African Development Bank, members of partner organizations of the African Association of Development Finance Institutions, and development cooperation professionals, as well as private and public stakeholders. 
The participants of the Natural Capital Academy course were a diverse group of working professionals with many different backgrounds and experiences. While few participants had prior knowledge in natural capital finance, many were new to the materials and found the course to be an enjoyable and informative way to learn valuable natural resource and finance concepts to be immediately applied to their professional journey.
Results 
The course successfully contributed to more sustainable economic development outcomes through natural capital education for decision-makers, investors, and other stakeholders across Africa. Participants were asked to rate their knowledge of the natural capital subject matter before and after participating in The Natural Capital Academy course training. Overall, there was a 90% increase in understanding amongst participants. 
100% of participants for our course in Kenya report that the knowledge and skills learned during the workshop will be useful in their jobs and that they would recommend this training to others. 
Above: CSF Instructor Kim Bonine with the group of Natural Capital Academy course participants in Nairobi, Kenya.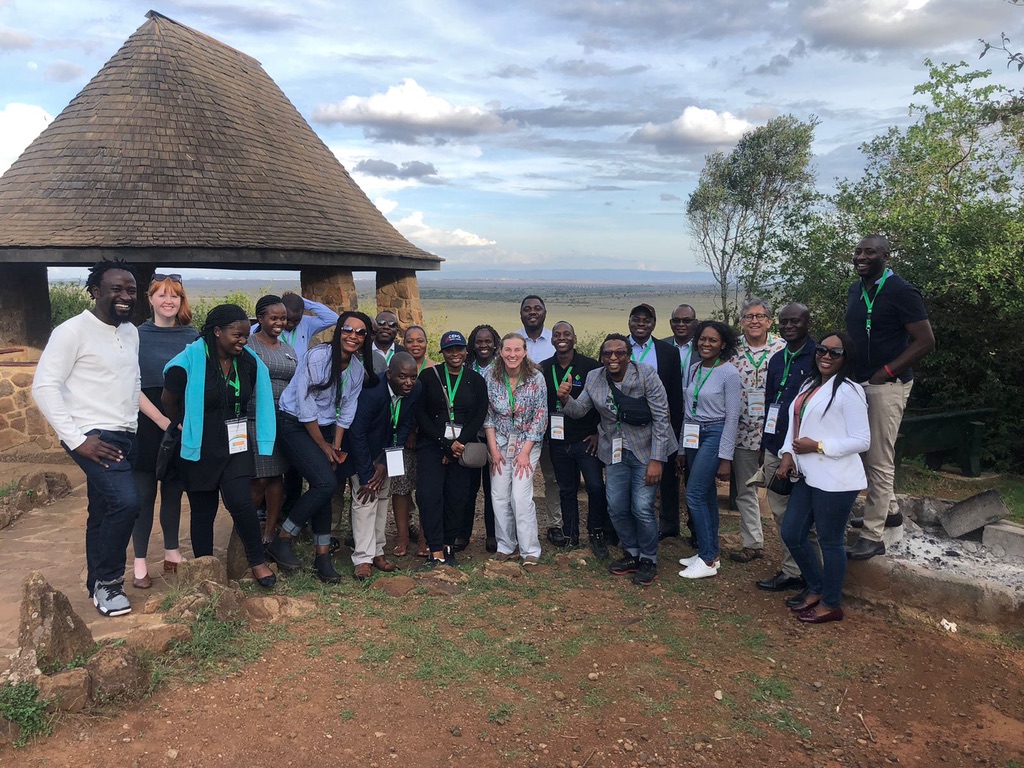 Below: Beginning of the in-person training in Mozambique with CSF staff and partners.