MacArthur Foundation supports expansion of CSF's oceans work into Indonesia with $250,000 grant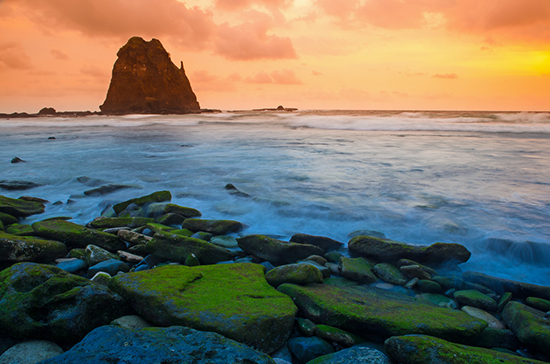 Building upon the success of our Oceans Initiative in Micronesia, CSF has been awarded a grant to expand our marine conservation work into Indonesia beginning 2015. In 2012, CSF launched our Oceans Initiative designed to improve marine management and conservation by incorporating sound economics into decision-making. To date, our marine economics training and analysis work has been conducted mostly within Micronesia. But with strong demand for similar trainings from neighboring seascapes we are delighted – with support from the MacArthur Foundation – to announce our expansion into Indonesia.
The fourth most populated country in the world, Indonesia is the world's largest island nation sitting on top of a global center for marine biodiversity called the Coral Triangle. The Coral Triangle is the lifeblood of thousands of coastal communities and millions of small-scale fishermen and women. This vital habitat is under threat from many pressures including destructive fishing practices, overfishing, infrastructure development and growing demand for its products. Designing strategic and sustainable policies that balance the needs of low-income small-scale fishers, Indonesia's national development, and the environment will be key to sustainable growth in the coming years.
Support from the MacArthur Foundation represents the basis for CSF's growing presence in Indonesia. Over the next two years CSF will develop and carry out an Economic Tools for Marine Conservation course, training some 25 government officials and environmental professionals working on issues at local and regional levels, in a course tailored to address the specific issues relating to Indonesia's marine environment and fisheries management. CSF will further build local capacity in sustainable management with two economic analysis projects carried out in collaboration with course graduates and/or local partners, on pressing conservation challenges identified during the course. These analyses will build the capacity of communities to implement local fisheries management policies, as well as promote political and economic environments supportive of local management.
Ultimately this work will help demonstrate the value of marine resources to decision-makers, improve economic literacy, and promote a more sustainable development pathway for marine management in this crucial region.