Leopards, Tigers and Bears - A Work in Progress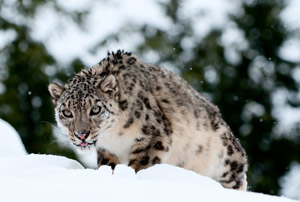 There's one park in the Kingdom of Bhutan where the ranges of the Royal Bengal Tiger, the snow leopard and Himalayan black bear overlap and where communities have lived in harmony with nature for hundreds of years. A trekker's paradise, Jigme Dorji National Park is also known for it's astounding biodiversity, breathtaking alpine meadows and majestic snow-capped mountains. But, until recently, it was missing one thing: proper campsites.
Forestry Officer Lhendup Tharchen, a 2010 graduate of a CSF course offered in collaboration with the Ugyen Wangchuk Institute for Conservation and Environment, wanted to know whether campsites inside the park could provide revenue to locals, as well as defray management costs. So he broke out his spreadsheets and ran the numbers.
His cost-benefit analysis encouraged local people that it would work. The park developed a plan that would allow the local communities to not only directly engage in conservation, but also provide an opportunity to supplement their modest income from Yak milk. Basic infrastructure has now been constructed – by the locals themselves through support from the government – and includes tent sites, water sources, and fencing. Camping fees will be given to the communities through an endowment fund, with 10% going directly to the park. The experiment starts this fall, when the sites receive their visitors.
This story from Jigme Dorji reminds us that it's not always the sweeping policy initiative or dramatic development battle that determines the long-term success of conservation. Sometimes it's as simple as campsites.
In fact, 15 years have shown us that success is made up of many contributions, both large and small, from many people putting the right skills to work at the right time.
Photo Credit: Scott E. Read
---
Since 1998, Conservation Strategy Fund has been committed to making conservation efforts smarter through the use of economics. To celebrate, we're going to be sharing 15 stories of success throughout our history. The above is story #15 on our timeline. To start from the beginning, click here.