Indonesia's 2016 Economic Tools for Marine Conservation
A little over one month ago, CSF completed its second Indonesian Economic Tools for Marine Conservation course hosted in Bali. Twenty-four Indonesian conservation professionals from nineteen institutions participated in the two-week course. Some of the institutions represented were the Ministry of Marine Affairs and Fisheries, Dept. of Environment and Forestry, University of Indonesia, TNC, WWF, as well as other national universities and NGOs and private consultants.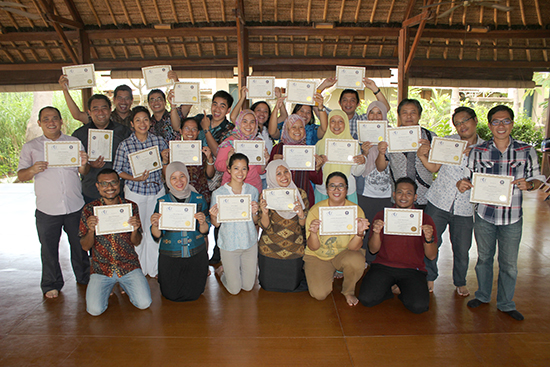 The participants made an amazing team and together learned the basic concepts of environmental economics and their application to marine conservation projects.
"It's an amazing, fantastic course... A lot of learning for me. I think I can write a novel if I want to describe how I feel about this course." Astana Yuana, course participant.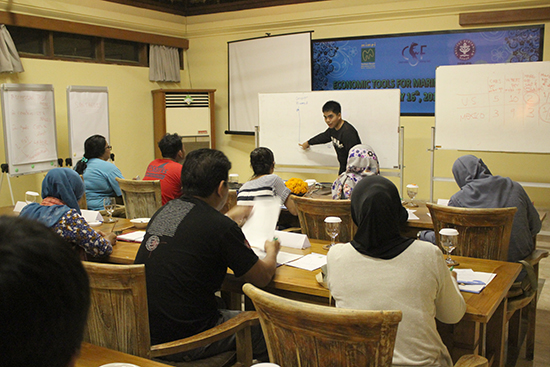 An outstanding group of instructors gave their best during their lectures and even more during the extra-classes exercises.
"Great presentation! I have never experienced this 'roller coaster' excitement when I learn economics." - Participant commenting on lectures of Instructor David Johnson.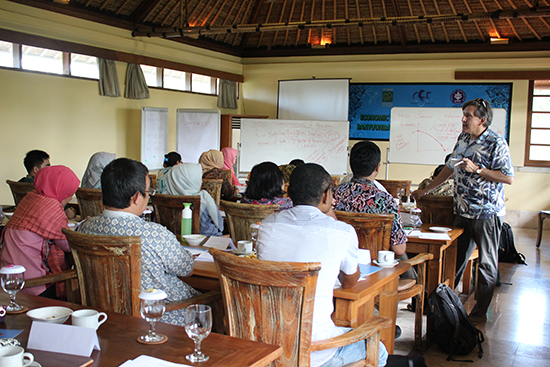 The course was offered with support from the David and Lucile Packard Foundation and the Margaret A. Cargill Foundation and in collaboration with Bogor Agricultural University (IPB).
To learn more about the 2016 Indonesia course, instructors and curriculum click here.