Donor Spotlight: Jon Mellberg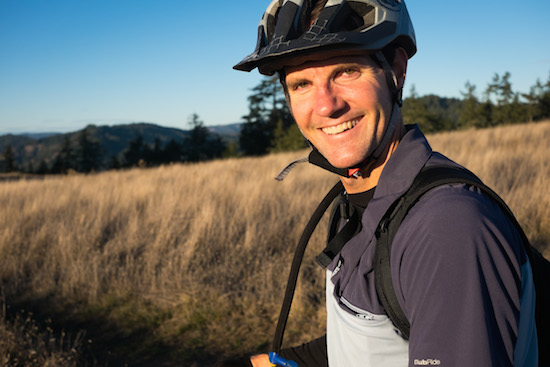 For this month's Donor Spotlight series, I sat down with Jon Mellberg, a Bay Area-based contributor who has supported CSF's videos on economic valuation, part of our popular animated video series. He recently spent some time with me to discuss his background, why he supports CSF and even the best way to calculate the economic value of an elephant!
Aja: Can you tell me a little about your career to date?
Jon: I spent 20 years or so working for energy-specialist investment banks. I had a number of different roles over time, but the most recent (and last) one was in London, where I managed the international securities business for a Houston-based firm. My family and I loved living in England and the job was great fun, but for family reasons we decided to move to California in the summer of 2014. Now the challenge is figuring out what's next.
A: Can you tell me a little about what sparked your interest in conservation?
J: I grew up in the Bay Area and spent a lot of time outside climbing trees, catching tadpoles in the creek behind our house, going to the beach and following king snakes around the yard. My mom was a volunteer for the local open space district and I did some backpacking as well, so I think some combination of those things wove wildlife and wild places into the fabric. They certainly influenced my early career aspirations. I originally wanted to be a marine biologist, then as a teenager I thought anti-poaching would be a good fit. Neither of those things happened, of course, but perhaps I'm trying to get back to that now, who knows. I wouldn't want to over-analyze it. I'm just very connected to the outdoors.
A: Well, so are we! So why do you choose to support CSF? And why our video lessons?
J: I've always believed that economic growth and preservation of natural treasures are equally important and that where people do well, the environment does well. Of course, growth requires infrastructure, including roads, bridges, and power generation, but building those things often reveals conflicts with fragile and valuable ecosystems. So, we need to compromise and to have an informed discussion about tradeoffs. To me, this is where CSF is so valuable. I really appreciate your use of economic analysis to help various interested parties - from conservationists to governments and supra-nationals - improve their decision-making process around these issues. I could go on, but the bottom line is that you and John and the team at CSF matter. Your work promotes economic wellbeing while protecting the wild places my family and I care about.
I was hooked on the video series immediately. I have an undergraduate degree in economics but until recently hadn't spent much time thinking about environmental economics. One afternoon last year I decided to try to work out the value of an elephant in Tanzania. I came up with a number but really had no idea what I was doing. A friend pointed me toward CSF where I discovered that my process (more or less) had a name: travel cost method. Who knew!? I ended up watching all of the videos and learned a ton. They are fun, informative, and each one only takes a few minutes to watch. In light of all that, supporting the production of more videos was a no-brainer.
A: What do you like to do in your spare time?
J: My wife and I have two kids - 14 and 12 - and we spend as much time with them as we can. When I'm on my own with time to spare I can usually be found running or riding my bike on the trails on and around Mt. Tam. I'm huge into wildlife conservation and also enjoy skiing, reading, and economic history.
A: Thanks again for your time.
J: You're very welcome!
Thanks to donors like Jon, CSF is able to continue protecting wildlife, ecosystems and communities worldwide. Thanks again to Jon for his contribution to our work and for his participation in our Donor Spotlight series!
If you're a supporter and interested in being profiled, please email me at
[email protected].