CSF's National Seminar on Research and Policy in Fisheries Socio-Economics
Conservation Strategy Fund (CSF) Indonesia employs a research-to-policy approach to providing sustainable development goals for marine management all across Indonesia. As a part of this approach, CSF Indonesia collaborated with the Agency of Research and Human Resources (BRSDM) within the Ministry of Marine Affairs and Fisheries (MMAF) to hold a National Seminar on Research and Policy in Fisheries Socio-Economics.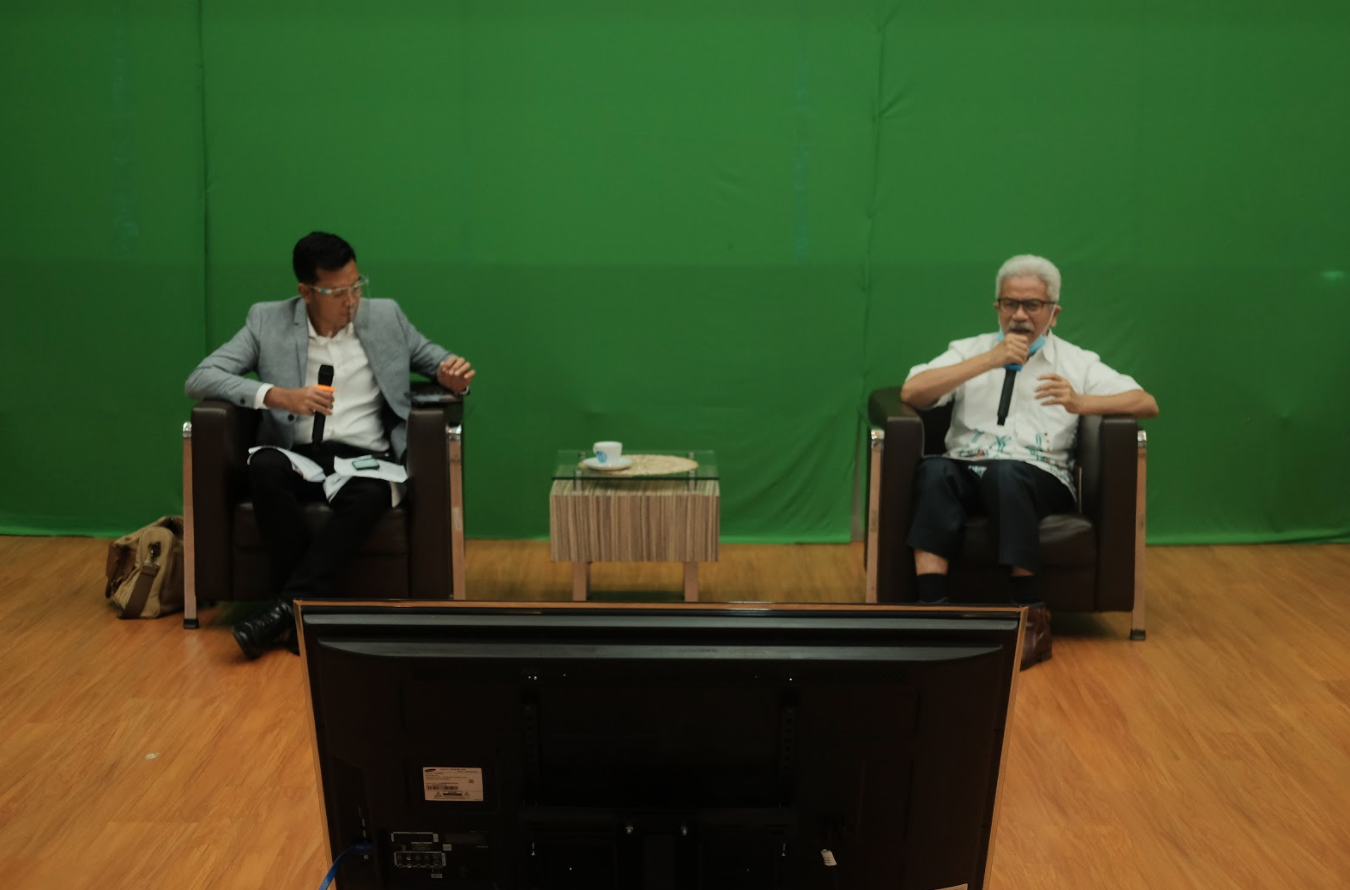 Held at the end of September 2020, our seminar featured some of Indonesia's leading experts in marine and fisheries studies, as well as participants from non-governmental organizations and government institutions, researchers, and other local stakeholders. In addition, several notable Indonesian public and private universities, and fisheries associations participated in the event, resulting in over 400 participants joining us on both Zoom and Youtube Live. The success of our National Seminar was a huge achievement for both CSF Indonesia and our BRSDM-MMAF partners, as we continue to collaborate on sustainable development initiatives. 
The National Seminar also marked the perfect opportunity for CSF Indonesia to highlight the work of our 2019 marine-based programs: the Marine Fellowship Program 2 (MFP2) and Groundwork Analysis Fisheries Management Area 711 (GWA FMA 711). Our MFP and GWA fellows are currently disseminating their research with key local stakeholders in fisheries policy and marine management. This celebration of CSF Indonesia's marine programs not only highlighted the huge impact our fellows have had in local marine policy, but also the huge progress that CSF Indonesia and its partners have made towards realizing sustainability in national fisheries policy across Indonesia.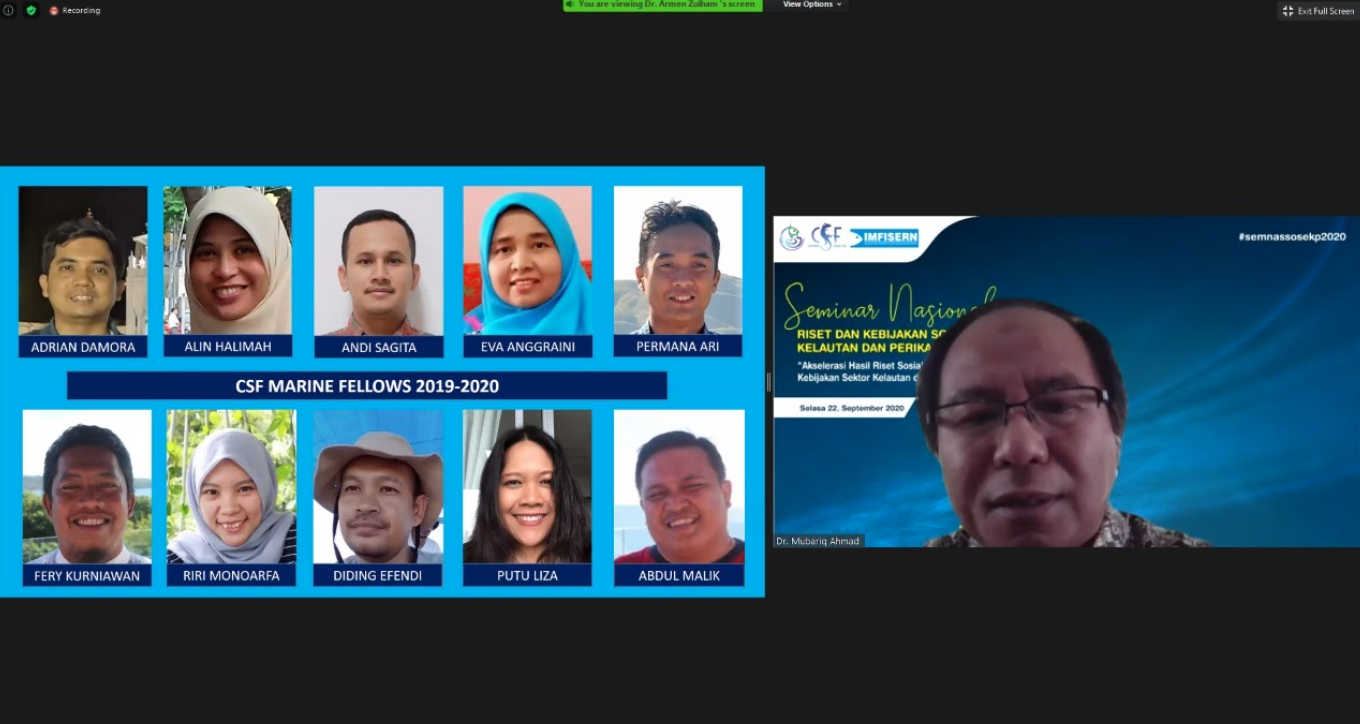 During the seminar, CSF Indonesia also announced the launch of our 2020-2021 programs: the Marine Fellowship Program 3 (MFP3) and the Fisheries Management Area 716 & 717 Groundwork Analysis (GWA 716 & 717). Looking forward, we believe that our continued collaboration with the MMAF will allow us to influence sustainable development decisions in Indonesian marine policy, further underscoring the importance and the impact of our capacity-building programs.