CSF Leadership attends Business of Conservation conference in Kigali, Rwanda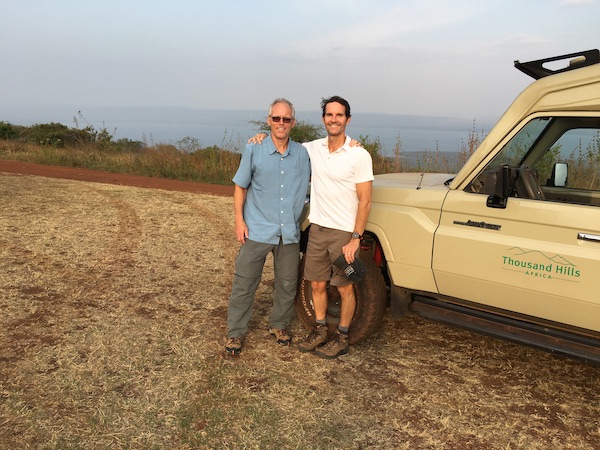 I recently traveled to Kigali, Rwanda to attend the 2nd annual Business in Conservation conference. The event brought together investors, funders, conservation groups, government officials, and students enrolled at the African Leadership University. I was there with Jon Mellberg, our board chair, and Josep Oriol, one of our board members who has spent considerable time working in Africa. The goal of the conference was to bring investors looking for opportunities to invest in sustainable businesses together with entrepreneurs who were looking to start a business. The idea is that economic development and sustainability go hand in hand. There was a "shark tank" session, fittingly called the "leopard's cove", where start-up CEOs pitched their business ideas to a panel of four social impact investors. There was also a "deal room" session that brought other entrepreneurs together with investors.
I was there for several reasons. First, CSF is interested in exploring opportunities to work in Africa. Second, I wanted to introduce CSF to a range of different NGOs and funders in the region.  And lastly, I pitched our "Numbers for Nature & People Center of Excellence for Environmental Economics in Southern Africa", that we have developed in partnership with the Namibian Nature Foundation, in a session called "Commitments to Conservation." I received positive feedback after my presentation, particularly from the African Leadership University.
As an added benefit, I improved my knowledge about the conservation issues faced on the continent and learned a lot more about Rwandan history. During the event, it was clear to both Jon and me that there is a broad need for the types of analyses and capacity building that CSF offers. The use of economics in conservation is only just beginning in the region, but there is a keen interest among NGOs and funders in building that base.
I was also very impressed by Rwanda and its people. Jon and I took a day trip to Akagera National Park after the conference, and on the three-hour drive to the park, we were astounded by the cleanliness of the roads and the countryside.  Through hard work, sacrifice, and strategic decisions, Rwanda has made tremendous advances in the last 25 years since the genocide in 1994. This includes managing their natural heritage and national parks. Akagera was once devoid of many of the charismatic megafauna like lions and rhinoceros, but they are making a comeback, and we were fortunate to spot lions, giraffes, water buffalo, elephants, and many other others during our visit.
I'm looking forward to exploring other opportunities to bring CSF's expertise and experience to the region. Look for more news of our expanding work in Africa in the coming months.