CSF Indonesia Wins Awards for Sustainable Development Work in Sintang (Borneo)
As CSF Indonesia continues its journey as a steadfast partner of the Sintang Government in their quest to achieve the Green Sintang sustainable development vision by 2030, our efforts have garnered recognition from the government and civil society organizations across Indonesia. In July, CSF Indonesia (YSKI), was invited to the General Meeting of Members by the Sustainable District Forum (LTKL) and received three prestigious awards acknowledging our dedication to supporting and facilitating positive changes in Sintang District over the past five years. The awards were bestowed in three categories: Pillars of Development Planning, Pillars of Policies and Regulations, and Pillars of Multi-Stakeholder Governance.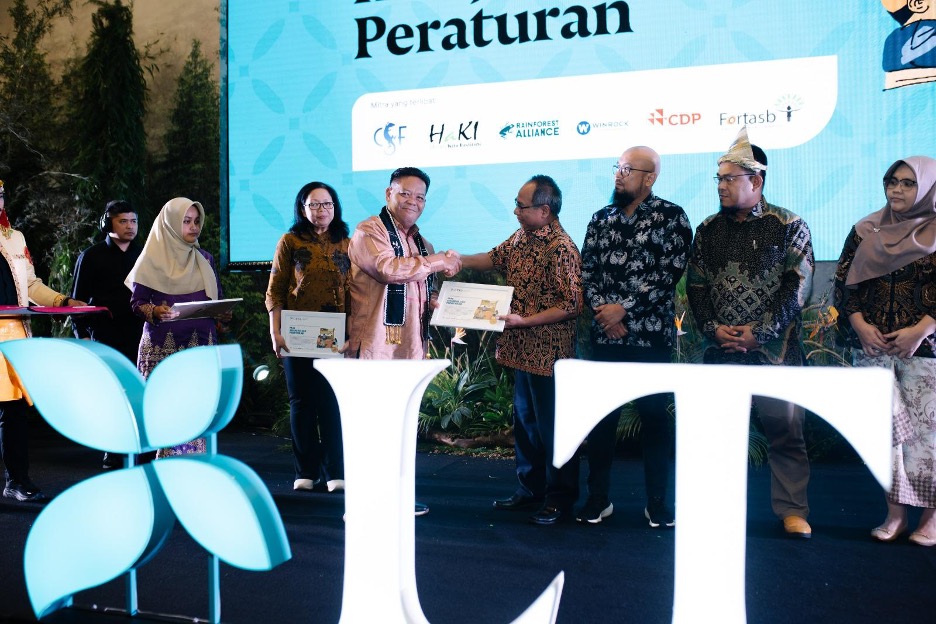 The recognition received by CSF Indonesia reflects the impact and efficacy of our collaborative endeavors in Sintang. It signifies that we are on the right path and are effectively utilizing the appropriate tools to bring about meaningful change in the region. Our journey with the stakeholders in Sintang is a testament to their unwavering commitment to laying the foundation for a sustainable future for generations to come.
As we look back on 5 years of conservation work in Sintang, we take pride in being part of the history of sustainable development in the regency. With the Sintang Government and our partners, we remain determined to continue the path toward a greener, more resilient, and environmentally conscious Sintang. The journey is far from over, and we are excited to face the challenges and embrace the opportunities that lie ahead on this transformative conservation expedition.
This achievement was made possible by The David and Lucile Packard Foundation.