CSF dives into Indonesia!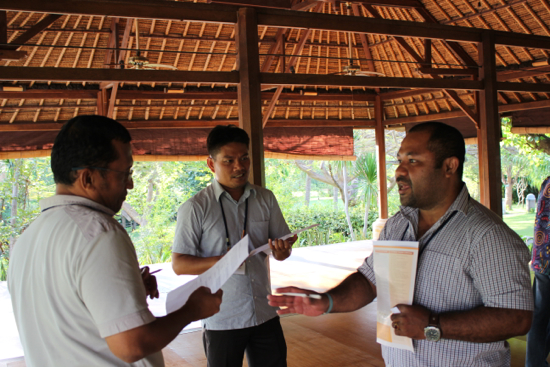 The outdoor pavilion in the center of Mimpi Resort Menjangan rang with shouts of "Potatoes! Very Cheap!" "$6 a bag! Who will sell for 6?" "Cheapest in town! Come see my potatoes!" "Who wants to make a deal?" And our course on Economic Tools for Marine Conservation in Indonesia was underway. Twenty-two participants from institutions around the country were engaged in their first economic game, experiencing the principles of microeconomics by participating in a market, and working towards an equilibrium price for a sack of potatoes.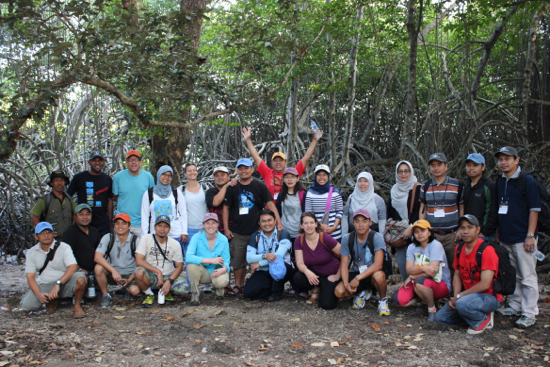 Participants in the course come from a diverse array of institutions and are a singularly engaged and motivated group. It is a privilege to work with them and learn about their country and their work on the forefront of marine conservation. The majority of participants come from NGOs, both international and local to Indonesia. We are also joined by analysts from Bogor Agricultural University and Universitas Indonesia, as well as several members of the Ministry of Marine Affairs and Fisheries in the Indonesian Government. The international groups include Conservation International, The Nature Conservancy, World Wildlife Fund, and Rare. Local groups include Transformasi – Center for Public Policy Transformation, MDPI - Communities and Fisheries Indonesia, KNTI - Unity of Indonesian Traditional Fishermen, Destructive Fishing Watch, PROTARIH - Program to Support Spatial Planning and Low Carbon Development in Papua, and our organizing partner The Coral Triangle Center.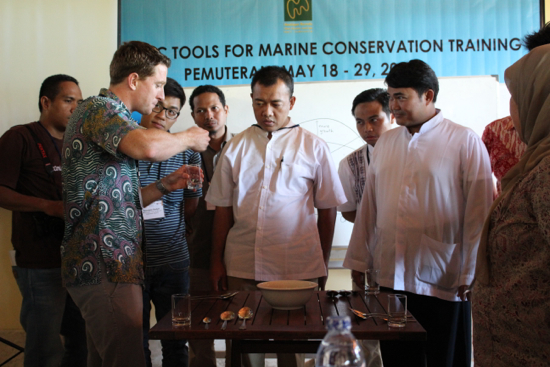 We are now in the second week of the course, and have covered microeconomics, natural resource economics, fisheries, marine spatial planning, ecosystem services, and valuation. Through lectures, games, and exercises, participants have explored how economics can drive environmental degradation, and how it can also provide solutions. For example, open access fisheries result in two problems: overharvesting and poor profits for fishers. Understanding the interaction of fish populations, economics and human behavior can lead to management solutions that will solve both. We are fortunate to have a stellar cast of instructors including David Johnson from Harvard University, John Lynham from the University of Hawaii, Hedley Grantham from Conservation International, Rodelio Subade from the University of the Philippines, James Joliffe from the Secretariat of the Pacific Community, CSF Training Director Kim Bonine, and CSF Economist Rhona Barr. We will begin the cost-benefit module tomorrow and lay the foundation for the culminating exercise of the course in which participants conduct an analysis and present their results. On the final day of the course, participants will brainstorm real life analysis projects they would like to conduct with support from CSF.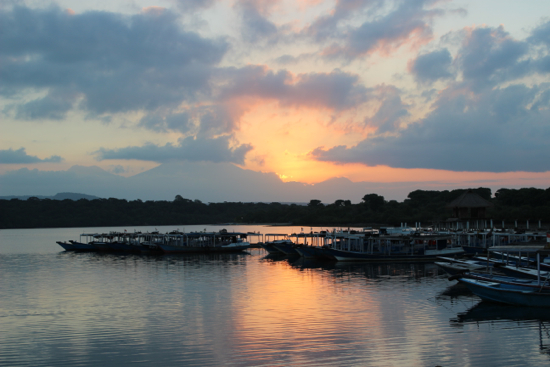 We are holding the course in the northwest corner of the island, near the West Bali National Park, home of the endangered Bali Starling. Menjangan Island, just off the coast, is ringed by spectacularly diverse coral reefs teeming with colorful aquatic life. Our classroom is on a cove surrounded by mangroves where monitor lizards, macaque monkeys, kingfishers, swallows, and many other species make their homes. The beauty of our surroundings remind us every day of the reasons we are here, working towards conservation that allows ecosystems, economies, and communities to thrive. In the coming year, we will develop analysis projects with course alumni and help them use economic tools to strategically address critical environmental issues in Indonesia. We are already looking forward to coming back.
Many thanks to the MacArthur Foundation for their generous support in making this course possible.