CSF Attends the International Congress on Threats and Strategies for Protection and Sustainable Development in Amazonian Borders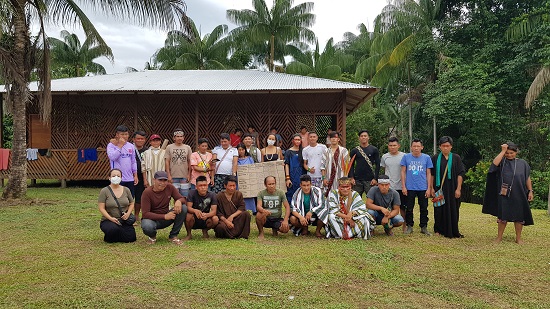 Around 17 percent of the Amazon Rainforest has been destroyed in the last 50 years due to deforestation, jeopardizing important global ecosystem services and threatening indigenous treaties and claims to land. New roads intended to connect cities in the Amazon region now stand as another pressing threat, providing access to undeveloped rainforest, encouraging illegal logging activity in protected lands, and cutting through indigenous territory.
This August, Conservation Strategy Fund launched a project to update our 2015 cost-benefit analysis (CBA) of the Pucallpa-Cruzeiro do Sul road. This road is intended to connect Pucallpa, the capital city of Ucayali Department in Peru, with the remote town of Cruzeiro do Sul in the state of Acre in Brazil to increase rural access to international markets, but it poses a series of challenges for the communities and environment surrounding it. 
To aid their new analysis on this road, CSF participated in the "International Congress on Threats and Strategies for Protection and Sustainable Development in Amazonian Borders" in Acre from November 16-19. Organized by Ashaninka Association of the Amônia (APIWTXA), the event joined over 100 participants together, including 12 indigenous representatives, to discuss the threats of two proposed roads in the Puerto Breu-Nueva Itália area: Cruzeiro do Sul-Pucallpa, which is the subject of CSF's analysis, and Madre Dios.
At the event, Indigenous leaders and organizations first outlined road construction scenarios before participants were divided into three working groups to identify threats, protection strategies, and potential sources for support. At the conference conclusion, a commission was formed to carry out the agenda and a term of commitment was signed.
CSF hopes to guide key stakeholders and policymakers in their decision making with the most updated and comprehensive information possible. This event contextualizes the potential social and environmental impacts of road construction on the region, connecting CSF directly with those that are most impacted. By continuing to collaborate with native communities and indigenous groups, CSF hopes to preserve local rights and territories and protect the Serra do Divisor National Park in Brazil.