Brazilian Toponymy in Antarctica
On January 15th 2014, together with 6 other passengers and 3 crewmembers, I embarked on the polar sailing yacht Kotik to the Antarctic Peninsula.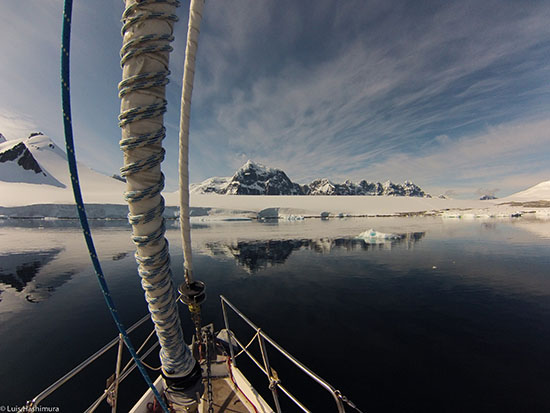 It all started in the beginning of 2012, when an old friend of mine, historian and photographer João Paulo Barbosa, invited me to go to Antarctica to try and summit Mount Rio Branco. A 976 meter-high mountain that rises west of Cape Perez at the entrance of Beascochea Bay, it is thought of as one of the most beautiful, fascinating and unexplored regions of the Antarctic Peninsula.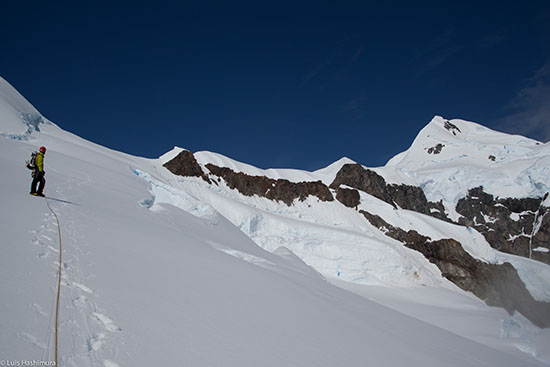 João is working on a project aimed at Brazilian Toponymy – the study of place names, their origins, meanings, use and typology. Focusing on Antarctica, its main objective is to create a historical record of these toponymies before they fall into disuse. How does he plan to accomplish this? By going to all the places in Antarctica that have Brazilian names, photographing them and promoting this unique chapter of history forgotten and never told in schools.
The Brazilian toponymy in Antarctica is:
• Luiz Cruls Islets (65º13'S 64º35'O)
• Pernambuco Islands (65º05'S 64º02'O)
• Sampaio Ferraz Islands (65º08'S 64º8'O)
• Mount Rio Branco (65º25'S 64º01'O; 976 meters)
• Alencar Peak (65º27'S 63º50'O; 1.554 meters)
Each of these places is amazing and extremely beautiful, as is the case of all of Antarctica. However, as mountaineers, two of these peaked our interest more than the others: Mount Rio Branco and Alencar Peak.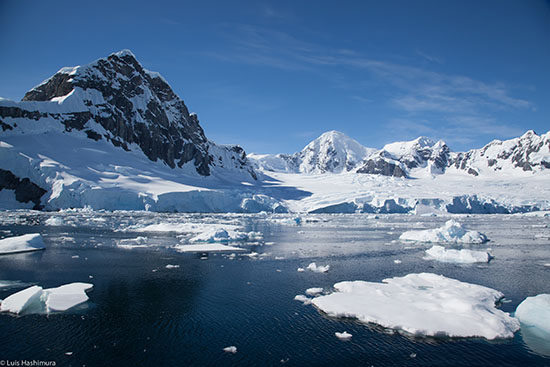 Beascochea Bay, the area where Mount Rio Branco and Alencar Peak are located, is quite unknown. There are no reliable sailing charts and few people have explored the rugged terrain that surrounds the Bay. So in our first journey to Antarctica in 2012-2013, our main goal was to explore the area and look for the best possible route up the summit as well as the best place to disembark with the dinghy.
In this first trip we didn't have time to try to climb Mount Rio Branco, so we ended up climbing Cape Perez, an easy-to-moderate mountain that rises almost from the water.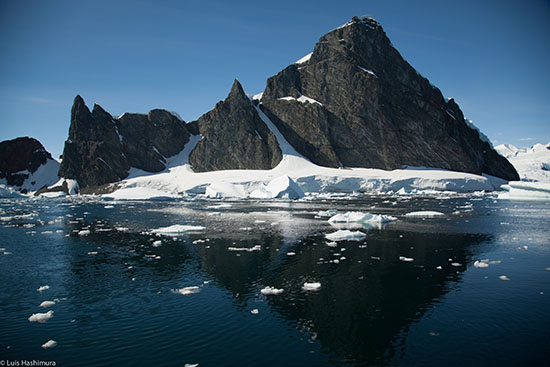 One year later, in late January 2014, we returned to the region and had one real chance of trying to reach Mount Rio Branco summit. We chose a reasonable place to disembark and started our approach to climb the mountain. However, we had underestimated the distance ahead of us as well as the difficulty of the terrain. After crossing the heavily crevassed Lindt Glacier, we hiked up the north col of Mount Rio Branco and reached the northeast base of the mountain. By the time we arrived, it was noon of a bright and sunny Antarctic summer eternal day, and everything was starting to melt and fall apart. For safety reasons, we decided it was best not to continue climbing and chose not to summit Mount Rio Branco.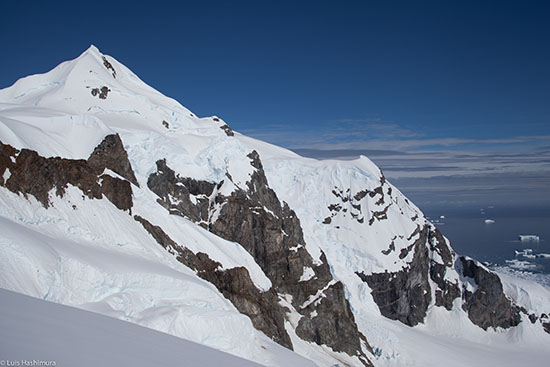 However, the adventure continued. We still had to make our way back to the shore where we would be picked up by the dinghy. It took close to 12 hours to get back to shore, crossing back over the now melting Lindt Glacier…
During these immersions into the wild - whether on the sea, in the mountains or in the woods - we truly experience the pure essence of nature. During these moments outdoors, the connection with nature gets so strong that we clearly see how dependent we are to our natural surroundings; except by some reason we, as a collective, often forget this and become increasingly distant from this awareness.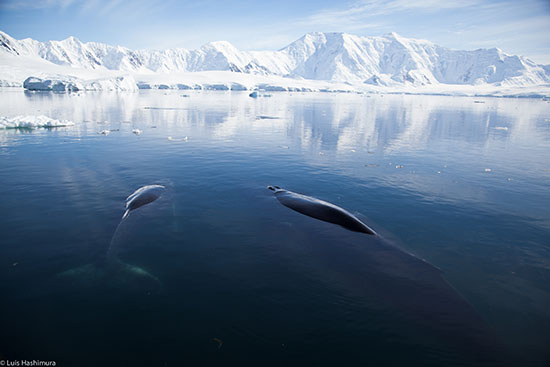 And yet it's so clear! We depend on the natural system simply to exist! Water, food, oxygen, medicine, even a place to express cultural, social and religious values. The list is endless.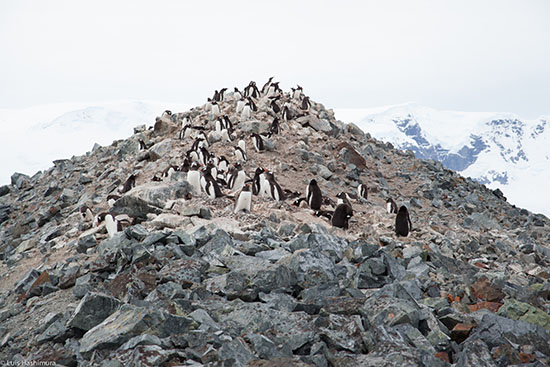 I hope that by working at CSF I can contribute to the promotion of smarter development decisions on a planet under increasing pressure and to help maintain wild and preserved areas as close to their natural form as they can be!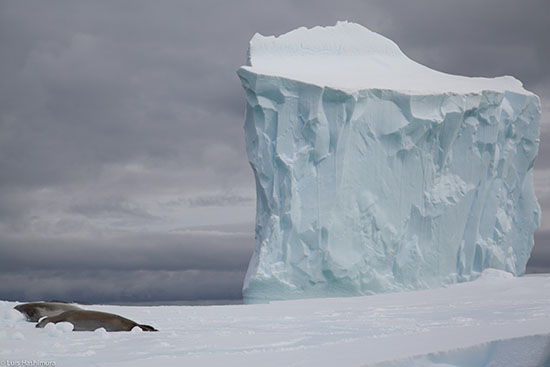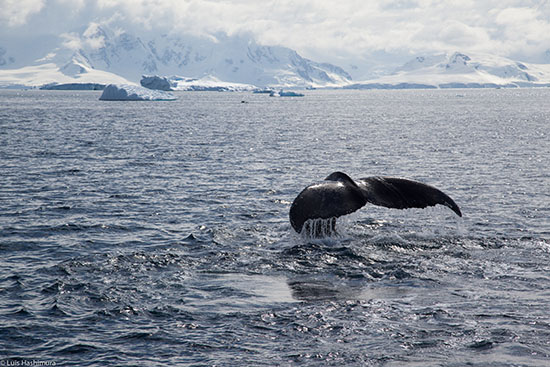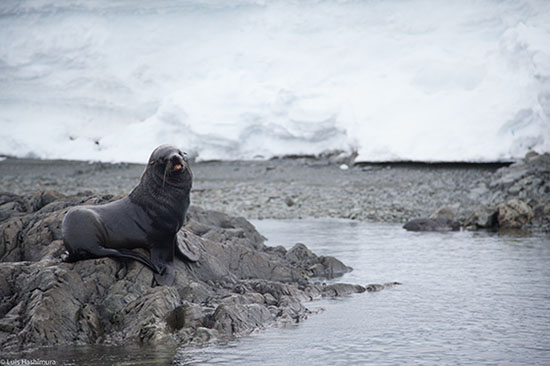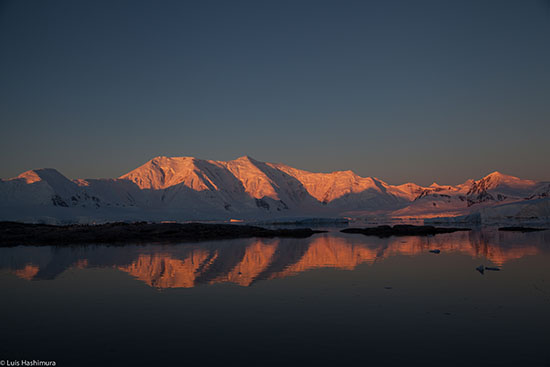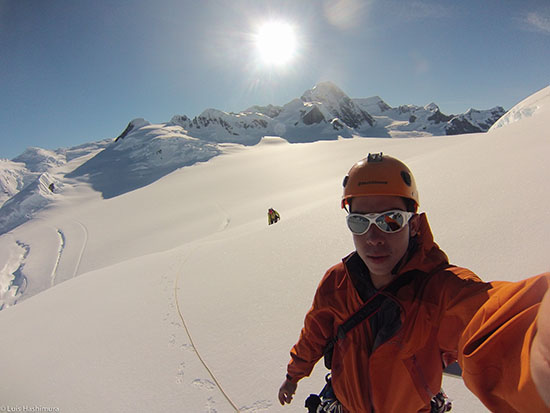 Author and CSF-Brazil Analyst, Luis Hashimura