News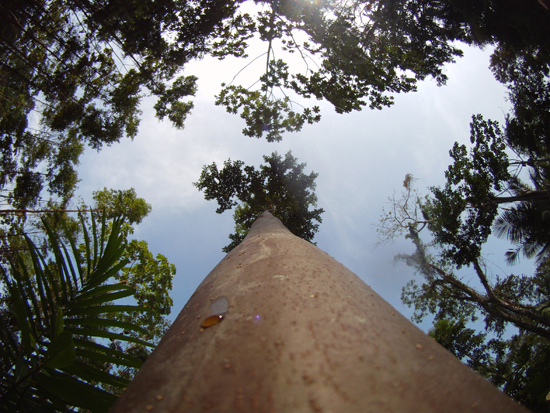 Photo credit: Daniel Kieling.
Four years ago Brazil's Congress revamped forest conservation requirements enshrined in legislation known as the Forest Code. One intriguing change was to allow for a marketplace in forest conservation obligations. That means that landowners without requisite forest reserves could finance forests off-site, in places with lower costs, more environmental benefits, or both. The new law requires each state to set the rules for these so-called Environmental Reserve Quotas (known by their Portuguese acronym, CRA).
CSF is helping design the policy for the state of Bahia, which has some of the most biodiverse remnants of Atlantic Coastal rainforest, as well as important inland ecosystems. On May 17th, we presented our results to the Bahia Department of Environment (SEMA). The study shows that Bahia can cut the cost of compliance with the federal forest law by over 4 billion reais (Over US$1 billion), while targeting conservation of the areas established as the highest biodiversity priorities by the state and the World Wildlife Fund. The work has been enthusiastically received by state officials as a key input the the policy and one of the finest pieces of conservation policy analysis done in Bahia. Our next step is to provide technical support and advice during the upcoming political process to ensure that environmental policy objectives are considered in the regulation of the CRAs.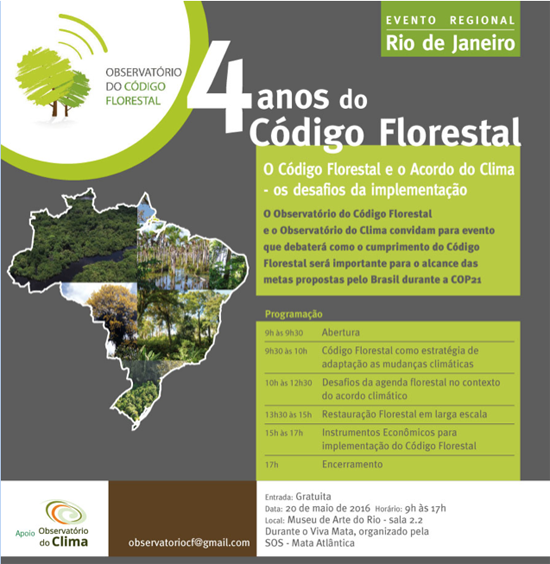 Later that same week, on May 20th, CSF participated in a roundtable discussion at the Rio Art Museum on economic instruments for conservation and their application in the implementation of the new Forest Code. During the event, we presented the results of our study to a large audience of experts in the field, representatives of government, academia, civil society and the private sector. Our presentation encouraged dynamic discussions of the opportunities and challenges of compliance with the Forest Code, and its influence on meeting the targets set in the Paris 2015 Climate Agreement.
This project is part of CSF's Incentives for Thriving Landscapes program and is made possible by generous support from the Good Energies Foundation.