News
Presenting results of the Economic Feasibility Study of RECABAAM: Supporting sustainable business practices in Amazonas State, Brazil
In August 2017, CSF-Brazil presented our results from the economic feasibility study for the implementation of the Agro-extractivist Cooperatives and Associations Network of the State of Amazonas (RECABAAM) in Beruri, Amazonas.
More than twenty stakeholders attended the presentation, representing the community-based factories processing the Brazil nut, civil society institutions and state government, including the Institute of Agricultural and Sustainable Forestry Development of the State of Amazonas (IDAM) and the State Secretary of Rural Production (SEPROR).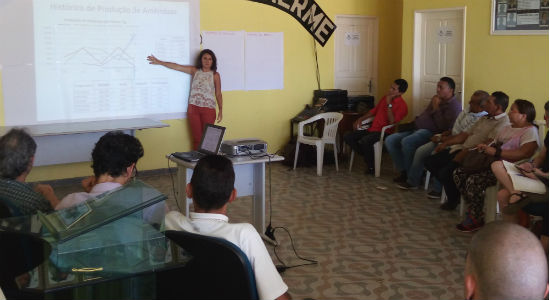 CSF-Brazil's Fernanda Alvarenga presenting the results of the economic feasibility analysis. Photo credit: Pedro Gasparinetti.
RECABAAM is a proposed strategy to strengthen five processing factories formed by cooperatives and associations of agro-extractivist producers. This network includes the Brazil nut Producers from Amaturá Municipality Association (Portuguese acronym, APROCAM); Farmers from Beruri Association (ASSOAB), Unini River Agroextractivist Cooperative (COOMARU), Mixed Agroextrativist Sardinha Cooperative (COOPMAS) and the Green Cooperative from Manicoré (COVEMA).
As most Brazil nuts come from Conservation Units and Indigenous Lands, these community organizations play an important social role through increasing employment and income opportunities for local populations.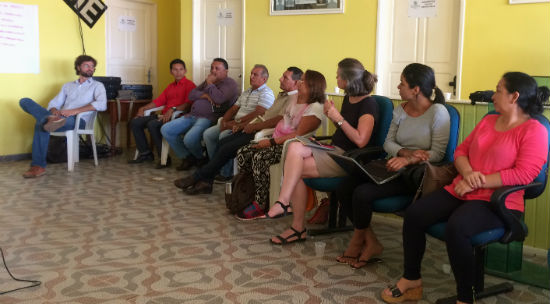 CSF-Brazil's Pedro Gasparinetti discussing the study's results. Photo credit: Gustavo Silveira.
The feasibility study has shown that the cooperation network's profitability depends essentially on the factory's efficiency increase. This means that in order to make the cooperation network viable, it is necessary to seek support and implement actions aimed at reducing plant costs and expenses, optimizing internal processes, strengthening internal management capabilities, and promoting access to better markets and fairer commercial partnerships. Currently, these factories face numerous challenges, including lack of access to working capital, logistical and financial constraints for acquiring raw materials, and lack of training for business management and products sales.
Thus, the results of the feasibility study highlight the importance of the proposed RECABAAM's support, aiming to increase the factories' competitiveness and management efficiency in the long term.
"With this study, I became aware of the numbers of my reality, the reality of the Amazonian caboclos living from extractivism".
- Astrogilgo Oliveira da Costa, COOPMAS's president.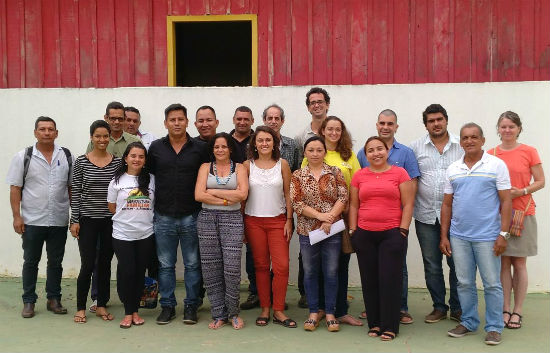 Workshop participants. Photo credit: Fundação Vitória Amazônia.
The project ended this month and CSF-Brazil is seeking new opportunities to continue supporting the processing factories from the state of Amazonas.
This study has been conducted in partnership with the Vitória Amazônia Foundation (FVA), Native Amazon Operation OPAN), Brazilian International Institute of Education (IEB), and supported by the Chico Mendes Biodiversity Conservation Institute (ICMBio), the Brazilian government's National Indian Foundation (FUNAI), the United States Forest Service (USFS) and the United States Agency for International Development (USAID), under the project "Partnership for Biodiversity Conservation in the Brazilian Amazon: Sustainable Value Chains".
To learn more about this project, please click here.