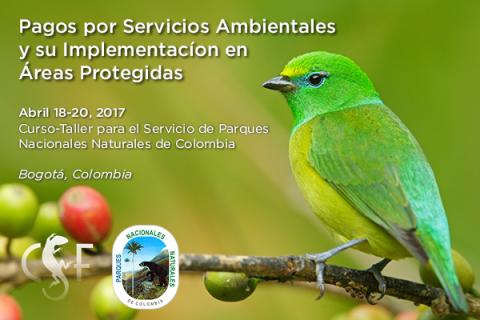 Course Type
Institutional In-House Training
Specialized Short Format Training
In April 2017, CSF will hold a course aimed at strengthening the capacities of Colombia's National Parks Service, with regards to Payments for Environmental Services (PES). The course will be held in Bogotá, Colombia from April 18-20. More than 25 Parks Service staff will attend the course in order to better be able to implement new instruments sponsored by their institution.
During the comprehensive 3-day session, participants will learn the conceptual foundation of PES and will be exposed to concrete experiences of these mechanisms at work in Colombia and other parts of the world. The goal of this course is to help the Parks Service to identify when PES should be used in Parks and, when appropriate, to successfully implement them.
The course is organized by CSF, in coordination with Colombia's National Parks Service, and funded by the MacArthur Foundation.