Homepage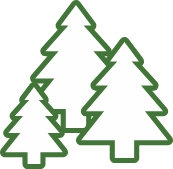 Our training changes mindsets. We provide professionals with the knowledge, tools, and networks to create better outcomes for both the environment and society.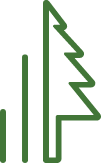 Capturing the true economic cost of environmental degradation, our objective analyses lead to smart development decisions.
Conservation Success
CSF's economic approach to conservation has helped save over 50 million acres of natural ecosystems. We have impacted over $21 billion in development investments and trained over 3,000 people in 90 countries.
We are honored to be the recipient of the MacArthur Award for Creative & Effective Institutions.
Recipient of the MACARTHUR FOUNDATION award for creative AND effective institutions
DONATE TO CSF
Support Conservation
Strategy Fund
Thank you for your interest in supporting CSF!
Training with Conservation Strategy Fund
Our unique capacity building program draws on multiple economic disciplines to give conservation professionals knowledge and skills that are key for success in protecting the environment.
"This training is one of the greatest ideas in community-based conservation. It has empowered me as a key decision maker in a conservation organization to have a not just a voice, but a voice of reason. This is exactly what I needed, and now I have it, thanks to CSF."
Titus Muia
Masai Wilderness Conservation Trust, Kenya
ANALYSIS
A Better Amazon Road Network
Conservation Strategy Fund led a landmark study on the risks and returns of 75 planned road projects in the Amazon and found that roughly half lacked any economic justification.