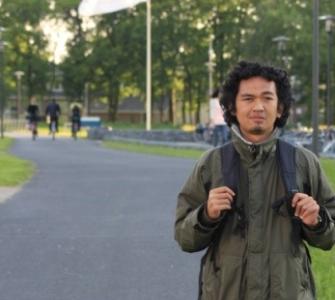 Widhya Nugroho Satrioajie
Mr. Nugroho's research is entitled Investment in Obtaining Information of Unreported Catch and FADs: Preparation/Compliance on Traceability Fisheries System. This project was supported by the David and Lucile Packard Foundation and Margaret A. Cargill Philanthropies.
Originally from the small town of Tegal located in Central Java, Mr. Nugroho received a Bachelor in Fisheries and Marine Science Faculty from Diponegoro University, Semarang. Widhya started his research career in 2009 joining as early stage researcher in Indonesian Institute of Sciences (LIPI) in Jakarta. In 2010, he moved to Research Centre of Deep Sea located in Ambon, Maluku. In 2012, he began his PhD at Wageningen University and Research in the Netherlands. He currently works on the International Project called BESTTUNA (Benefiting from Innovations in Sustainable and Equitable Tuna Management in the Coral Triangle and Western Pacific) funded by INREF (Interdisciplinary Research and Education Fund of Wageningen University) in collaboration with WWF-Coral Triangle.