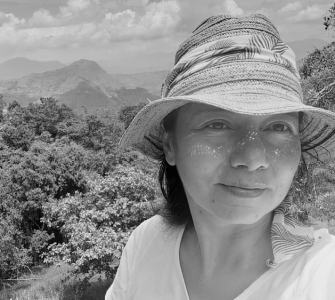 Rocío Rodríguez Granados
Bogotá, Colombia
Rocío Rodríguez Granados joined CSF in 2023 as the Colombia Director. She is a biologist and psychologist with more than 15 years of expertise in nature based-solutions for conservation, sustainable development, climate change, agriculture, and coastal erosion. Prior to joining CSF, she worked with various governmental, international NGOs, and local national and regional organizations.
Rocío's expertise has made her a sought-after collaborator for international projects. She has worked closely with esteemed organizations such as the Resilience Academy at the United Nations University, the Munich Re Foundation, and the International Centre for Climate Change and Development – ICCCAD. Rocío has also served as a board member for over a decade for Fundación Natura, Colombia's leading NGO for conservation, for more than ten years.
Rocío holds a doctorate in conservation and a master's degree in Anthropology, both from the University of Georgia in the United States. She enjoys spending quality time with her daughter and her many dogs. She finds solace in reading and immersing herself in the countryside of Colombia.