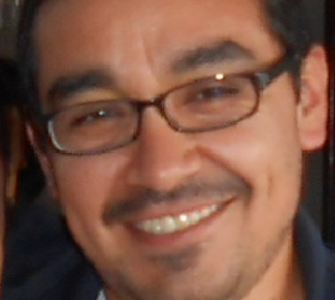 Marco Renán Robles Morillo
Ecuador
Marco has been selected for technical support proposed by Conservation Strategy Fund (CSF) and within the framework of the Scholars Program of the Initiative for Conservation in the Andean Amazon (ICAA), a program of the United States Agency for International Development (USAID).
His research will analyze aspects of the Socio Bosque conservation implementation scheme and determine how to increase its impact in areas of agricultural expansion in the province of Orellana, an area which is managed by both indigenous and non-indigenous populations under individual ownership schemes. The aim of the research is to obtain information on the opportunity costs of adopting conservation incentives and to analyze production systems and other factors that influence or limit the adoption of incentives for forest conservation.
Marco has over fifteen years of academic and professional experience and has worked on projects related to conservation and management of natural resources, specifically forests and moors, in countries such as Ecuador, Bolivia and Peru. He has worked for the Ministry of Environment in Ecuador, Food and Agriculture Organization of the United Nations (FAO), International Organization of Tropical Timber, Conservation International Ecuador, The Nature Conservancy, EcoCiencia, University of Freiburg, and the Institute for the Ecological Development of the Amazon Region (ECORAE). He currently works as a professor in environmental biology at the Universidad Internacional del Ecuador and is an independent consultant for government agencies as well as NGOs. His interests revolve around the analysis, design and formulation of proposals to allow rural communities to manage their natural resource use while considering long-term impacts. He is particularly interested in the design and evaluation of incentive schemes for the conservation and management of forests and other natural resources, as well as monitoring processes to analyze the impact of conservation policies and management practices in natural resource use. Marco completed his undergraduate studies in Geographical Engineering, holds a Master's degree in Environmental Socioeconomics. He is currently pursuing his doctoral studies at the University of Freiburg, Germany, where he is researching local timber resource use by small farmers in the Amazon.