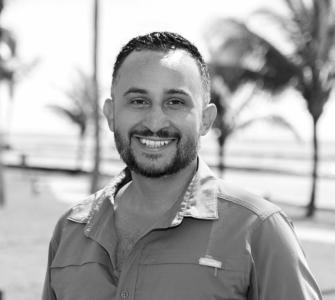 Marcello Hernández-Blanco
San José, Costa Rica
Marcello Hernández-Blanco has a Ph.D. in Ecological Economics from the Australian National University, a Master of Science in Biodiversity, Wildlife and Ecosystem Health from the University of Edinburgh, a master's degree in Environmental Management from the Interamerican University of Costa Rica, and a bachelor's degree in Industrial Engineering from the Latin University of Costa Rica. His experience spans the United States, Guatemala, El Salvador, Honduras, Nicaragua, Costa Rica, Colombia, and Australia. 
He has been an international consultant and speaker for over a decade on topics related to natural capital valuation, green and blue economy, financial mechanisms for conservation, environmental policy design, climate change, and environmental management, among others.  Marcello also collaborates with various global initiatives, such as the Intergovernmental Science Policy Platform on Biodiversity and Ecosystem Services (IPBES) where he is the lead author for the Americas' assessment and author of the assessment on the multiple values of nature; he is the chair for Costa Rica of the Ecosystem Services Partnership as well as a member of its Steering Committee, and he is a member of the IUCN thematic group on ecosystem services from the Commission of Ecosystem Management.
Marcello has been a postgraduate lecturer for more than ten years at universities such as The University of Edinburgh, INCAE business school, The National University of Costa Rica, and The UN mandated University for Peace, among others.
He is also a conservation photographer dedicated to communicating science through photography. He is the author of "A Tropical Conservation Story", a photography book on the protected areas of the Tropical Science Center in Costa Rica. He lives with his wife, daughter, and dog, and has a deep admiration for nature, which he explores through his photography, gardening with his daughter, and diving in the Pacific Ocean.