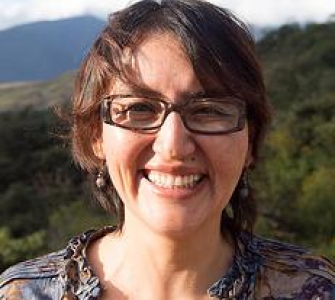 Karin Cecilia Gonzales
Perú
Karin has been selected for technical support proposed by Conservation Strategy Fund (CSF) and within the framework of the Scholars Program of the Initiative for Conservation in the Andean Amazon (ICAA), a program of the United States Agency for International Development (USAID).
This study tries to understand how downstream water users need, identify, assess, and associate any of the attributes of drinking water service in Tarapoto, Peru with the conservation of water in Cordillera Escalera Regional Conservation Area. This will permit Karin and her team to implement a payment system for environmental hydrological services in the area, or any other space that involves these same consumers.
The team expects that people will be able to identify some relationship between the quality of their sanitation service and the maintenance of the environment, and decide with some environmental awareness and economic rationality how much they are willing to pay for both of them.
Karin received her bachelor's degree in Statistics from the Universidad Nacional Mayor de San Marcos, and later went on to obtain a Master's degree in Demography and Population at the Universidad Peruana Cayetano Heredia. She has more than 12 years of experience in analysis and coordination of quantitative studies. She has participated in the designing of samples, formulation of instruments for data collection, data statistics modeling, creating indicators and reporting on these findings. Currently, she is working as a consultant in market research and socio-environmental studies for the extractive sector.