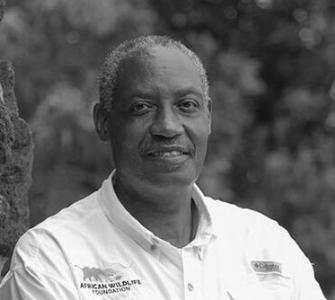 Kaddu Kiwe Sebunya
Nairobi, Kenya
Mr. Kaddu Kiwe Sebunya is the Chief Executive Officer of African Wildlife Foundation (AWF). He has over 25 years' experience in conservation at grassroots, national and regional levels in the USA, Africa, and Europe, and is now responsible for driving AWF's long term-strategy.
Kaddu has worked with Oxfam UK, the World Conservation Union - IUCN, USA Peace Corps, Conservation International, and Solimar International.
He believes conserving Africa's wildlife is too important and too urgent to be left to the West alone. He is concerned that big African voices leading the fight against the destruction of habitat and wildlife today are few, arguing that it is time the African elite step forward.
Working with leaders in business, politics, civil society, policy, international development and education as well as the youth, Kaddu is building a global coalition for conservation to protect Africa's natural capital for posterity. He sees conservation as a social, economic, security and health question requiring new partnerships and multi-sectoral strategies for the people and wildlife to benefit.
Kaddu is a member of the China-Africa Wildlife Conservation Council, a group of civil society and business leaders convened by AWF and the Aspen Institute to serve as a people-to-people platform for supporting China-Africa cooperation on wildlife and wildlands conservation, sustainable economic development, and governance. He is also a member of the Club of Rome and contributes frequently to newspapers in Africa, Europe and the USA. 
Kaddu has a Bachelor's degree in Social Sciences and two Master's degrees: An MA in Law, Policy and Diplomacy from The Fletcher School, Tufts University, USA; and an MSc in Sustainable Resource Management and Policy (Imperial - Wye College, University of London).