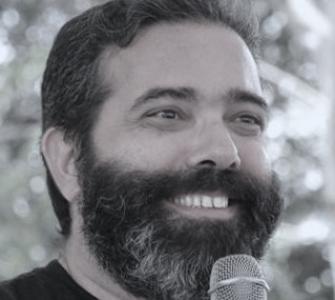 Beto Mesquita
Rio de Janeiro, Brazil
Beto Mesquita is a Forest Engineer with a PhD in Environmental and Forests Sciences by Rural University of Rio de Janeiro, and a Master's Degree in Biodiversity Conservation by CATIE (Center for Tropical Agricultural Research and Education) in Costa Rica. He has been working for non-profit organizations for 24 years, leading projects on protected areas, forest restoration, landscape planning and multi stakeholders initiative. He has been a Researcher and Coordinator of Ecotourism and Protected Areas at Instituto de Estudos Socioambientais do Sul da Bahia (IESB, Institute for of Socio-Environmental Studies of Southern Bahia) and Coordinator, Program Director and finally, Executive Director at Instituto BioAtlântica (IBio, BioAtlantic Institute), and Director for the Atlantic Forest and Director of Landscape Strategy at Conservation International in Brazil.
His specialties are private land conservation - his Master's and Doctoral's subjects -, forest restoration - as former general coordinator at Atlantic Forest Restoration Pact and one of the articulators of the Amazon Restoration Alliance -, ecological corridors, multi-stakeholder dialogues and initiatives. He is the author of dozens of publications and book excerpts on these topics.
He is a member of the Society for Ecological Restoration (SER) and the Brazilian Network of Ecological Restoration. Besides from CSF-Brazil's one, he is also on the boards of the National Confederation of Private Natural Heritage Reserves, 'O Eco' website, and Instituto Sul Mineiro de Estudos e Conservação da Natureza (ISMECN, Institute of Southern Minas Gerais of Studies and Nature Conservation).