Updates From Economic Tools for Marine Conservation
As one of CSF Indonesia's flagship courses, Economic Tools for Fisheries and Marine Conservation has produced more than 50 alumni over the last two years and gained recognition for advancing marine conservation initiatives throughout Indonesia. After transitioning our 2021 course into our first-ever virtual and online learning experience, CSF Indonesia had more than 90 individuals apply for the course from diverse organizations including, the government, non-governmental organizations, industry associations, and the private sector. 
After a rigorous selection process, the CSF Indonesia team accepted 42 final course participants based on their marine conservation experience and potential to impact greater change in the marine and fisheries sector. "I was excited to participate in this training, as a lot of the course material was in-depth and technical, and helped refresh my knowledge of economics," says M. Nur Arkham, one of our 2021 training participants. "The online training also provided me with the flexibility to take advantage of the material, while also staying focused on my other daily tasks."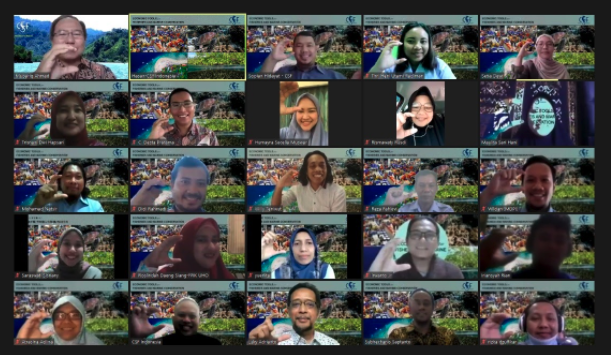 Opening with a speech on the current state of the marine and fisheries sector by CSF Indonesia Director Mubariq Ahmad, the training was another huge milestone for CSF Indonesia, as we continue to build capacity for applying economics to contemporary conservation challenges in marine and fisheries management. Featuring experts with vast experience in economics and conservation, our course participants engaged in rigorous discussion on a wide array of topics, and left with a deeper understanding of both the value of using economic tools in marine conservation, and current challenges in promoting sustainable marine management.
The Two-Week Intensive Economics and Policy Training on Fisheries and Marine Conservation is made possible with generous support from the David and Lucile Packard Foundation.