Strengthening Sustainable Tourism in Indigenous Lands in Mato Grosso state, Brazil: Launch of the Study of the Local Tourism Demand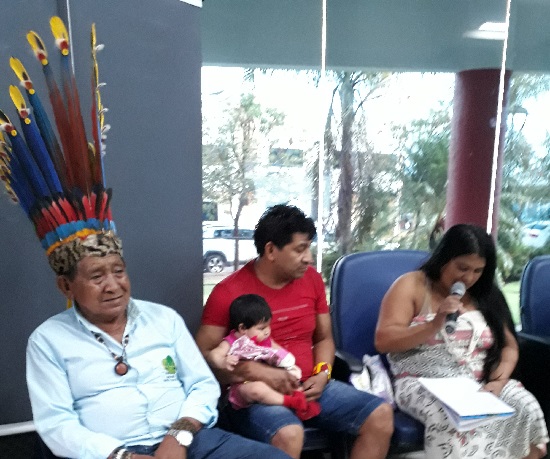 Workshop Participants. Photo credit: CSF
CSF-Brazil has released our study "Strengthening Tourism in Indigenous Lands: Analysis of Tourism Supply and Demand in the Juruena River Basin, Mato Grosso state", conducted in partnership with Native Amazon Operation (OPAN). The study analyzed the demand and supply of tourism in Mato Grosso state (MT) state to support the development of sustainable tourism in Indigenous Lands (ILs) of the Juruena river basin.
Our results demonstrated that the potential demand is especially interested in cultural immersion experiences for about 4 days, with traditional meals and overnight stays in indigenous hollows (i.e. traditional houses made out of mud, though respondents stressed the importance of restrooms in good condition). There was also a preference for nature-based sightseeing and activities, such as adventure sports.
The results can be used as an input for the creation of management plans of ILs activities. The study is expected to bolster community dialogue and decision-making, as well as stronger connections with tourism agencies, providing inputs to the tourism value chain planning process in the region.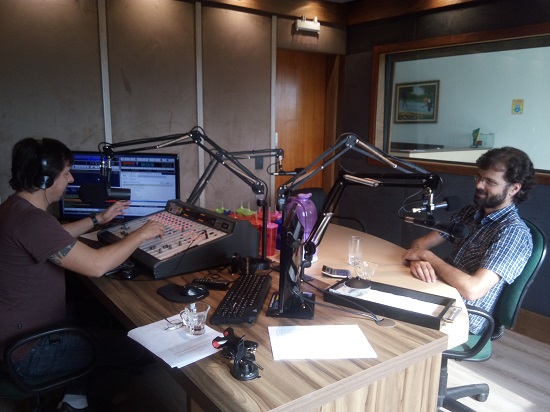 CSF's Pedro Gasparinetti, Brazil Director, giving an interview for Super FM Radio. Photo credit: CSF
Our final results were presented to 25 representatives of local indigenous communities and a member of the Indigenous National Foundation (Funai) on September 19th, 2018, at Campo Novo dos Parecis (MT). Pedro Gasparinetti, Director of CSF-Brasil, also presented the results in an interview for the Super FM radio.
Our recommendations include that ethno-tourism in the region should focus on strengthening local actors capacities, to ensure the safeguarding of local culture, improving communities' standard of living and conserving natural resources. Ethnotourism also appears as a great opportunity to diversify the region's economy, which currently relies heavily on soy production.
Please click here for more information about our project, here for more information about our first workshop in the field, and here to read our complete report. (Report in Portuguese).