Securing Long-Term Protection for Bajo Madidi, Bolivia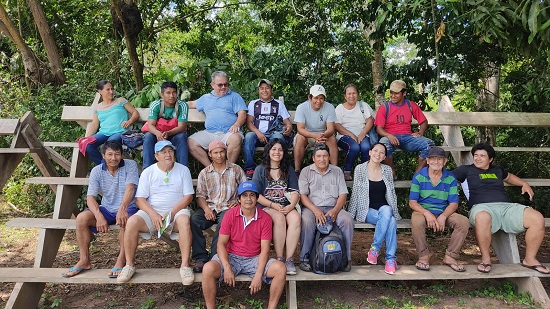 Workshop participants, Bajo Madidi. Photo Credit: Conservation Strategy Fund
Conservation Strategy Fund (CSF) is working with communities in and around Bajo Madidi Conservation Management Area to promote long-term conservation strategies for this unique part of the country. CSF's Analyst Carla Mendizábal Vergara and Technical Assistant Irina Cabrezio recently traveled to the area to collect primary data, conduct interviews with key economic actors, and facilitate a workshop with community members. 
Bajo Madidi Conservation and Management Area is a municipal protected area created in 2019 by the Ixiamas municipality, with support from Conservation International and Andes Amazon Fund. The largest municipal protected area in Bolivia, it covers more than 1.5 million hectares and is home to some of the best preserved and pristine forests and savannas in the country. With 70% of the protected area forested and containing six of the most important rivers in the region, securing its long-term protection is critical to both preserving the essential ecosystem services it provides and maintaining the livelihoods of communities who live there. 
In September 2021, CSF began a project to identify and develop financial mechanisms for this protected area. As part of this initiative, this fieldwork gathered information about the main economic activities in the area: Brazil-nut harvesting and processing, cattle ranching, and tourism. We interviewed key actors for all three economic activities, and held a workshop with people from communities inside the protected area to better understand their perceptions, the work they do on a daily basis, and their thoughts on financial mechanisms such as an entrance fee for tourists and a fee on Brazil-nut processing. 
Our next step is to use this information to identify the best financial mechanisms for the protected area, assess the feasibility of implementing them, and determine their potential to generate income. Our goal is to provide communities of Bajo Madidi with tangible and sustainable strategies for both their livelihoods as well as the long-term preservation of this unique and important area.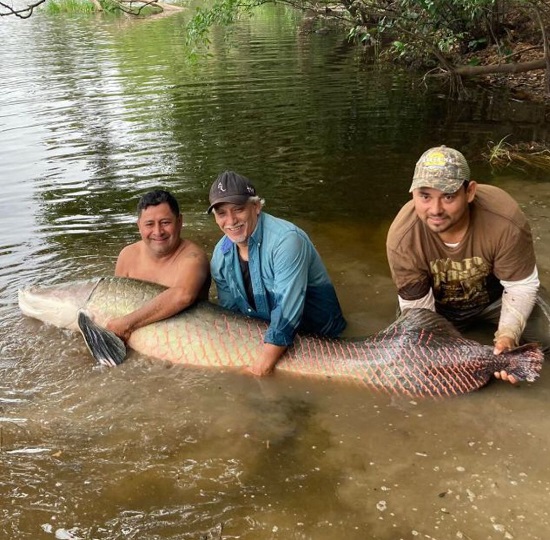 Paiche catch and release fishing tourism in Bajo Madidi. Photo credit: Conservation Strategy Fund