Public Forum on the planned Amazon Waterway in Peru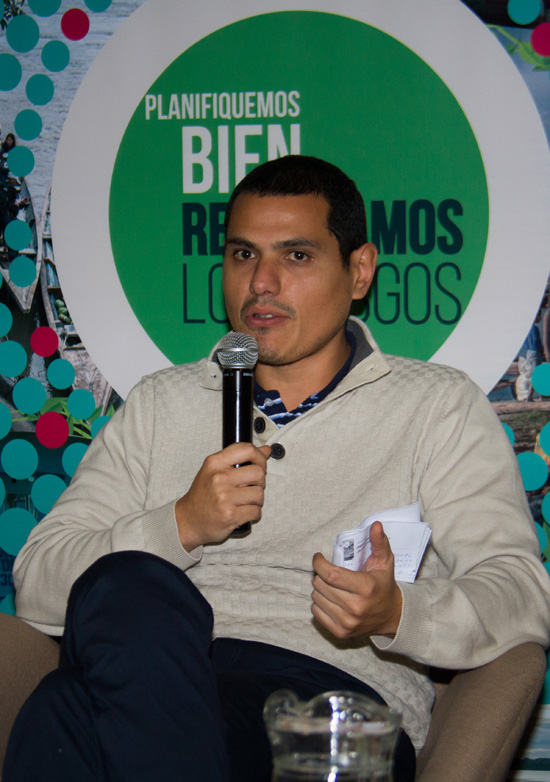 CSF-Peru's Interim Director José Carlos Rubio taking questions at the forum. Photo credit: Ana Perez/DAR.
CSF-Peru's Interim Director José Carlos Rubio participated in a public forum about the Amazon Waterway last week in Lima. The Amazon Waterway is part of the Integration of the South American Regional Infrastructure (IIRSA) initiative, which includes work on the main rivers of the Loreto and Ucayali regions. Through dredging, level measurements, and monitoring the project intends to facilitate traffic of riverboats 24 hours a day, 365 days a year between the port terminals of Yurimaguas, Pucallpa and Iquitos.
Last week's forum was organized by DAR (Derecho Ambiente y Recursos Naturales, Environmental Law and Natural Resources), and brought representatives from the Ministry of Transportation, Ministry of Development & Social Inclusion, Indigenous Organizations, NGOs, and universities together to discuss the uncertainties and gaps in information provided by the government's feasibility study and environmental assessment. José Carlos presented our work on this project, which was published in September 2017, as well as economic perspectives on the environmental and social impacts of the project, which were not included in the feasibility study.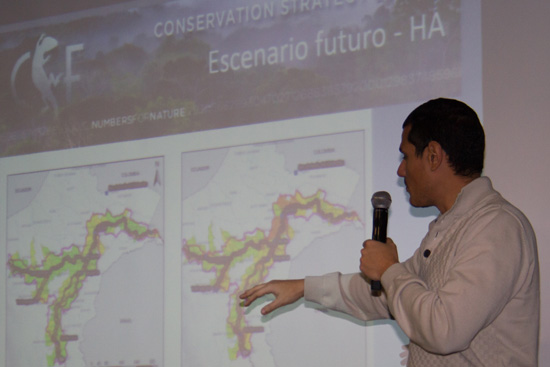 José Carlos Rubio presenting CSF's study of the Amazon Waterway. Photo credit: Ana Perez/DAR.
This forum is one of many being conducted throughout Peru in an effort to bring the voices of stakeholders to the table before this project is underway, and we are proud to be a part of the conversation.