The Online Coastal Conservation Economics Course is Underway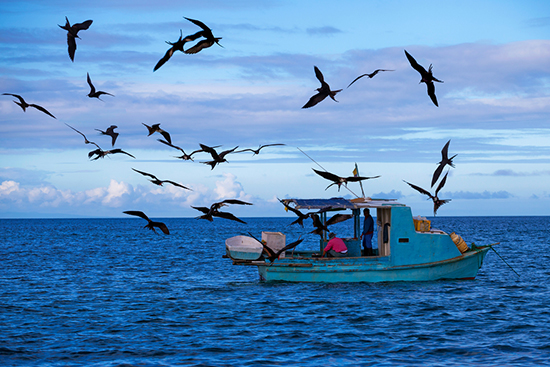 Today marks the beginning of CSF's first online course in Coastal Conservation Economics. This course is part of our Conservation Economics Initiative, sponsored by the Gordon and Betty Moore Foundation, and executed in partnership with Duke University. The course will run until May, and will include recorded lectures from top Duke faculty, videos from CSF's fisheries series, live sessions for discussion and playing interactive games, as well as reading, exercises, and quizzes.
Over the next four months, students will explore how market and institutional failures lead to coastal environmental degradation, and learn about powerful economic and policy tools that can prevent or reverse the damage. In the second half of the course, students will focus on ecosystem services and their values. We will examine how putting a dollar value on the many benefits nature offers can change decision-making and tip the scales in favor of conservation.
We are pleased to have an excellent cohort of participants with members from 25 countries around the world, working with coastal issues in academic, governmental, and non-profit institutions. In today's first live session, we met students from Nigeria, Mozambique, India, Bangladesh, Brazil, Ecuador, and the United States. With such a diverse and interesting group, we expect the course will be an amazing exchange of information and ideas. We are excited to bring our economic approach to conservation to more people in more countries than ever before.
Thank you to our sponsors and partners for helping us acheive this milestone!