Now Accepting Applications for 2015 International Economic Tools for Conservation Course
Conservation Strategy Fund is accepting applications for our International Economic Tools for Conservation Course! Now in it's 17th year, our flagship course will be offered August 10-21, 2015 at Stanford University.
Presented in partnership with the Stanford Woods Institute for the Environment and the Stanford Center for Conservation Biology, this course is recognized as the premier applied economics training opportunity for conservation professionals around the world. Participants gain economics skills allowing them to be more strategic and successful in their conservation work. The majority of alumni report a transformational shift in how they view environmental issues.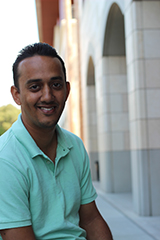 "This course is a hidden treasure in the realm of Environmental Economics! It would make a great difference in how local environmentalists and conservationists in Guyana can present strong cases to stakeholders in their language, the language of money!"
–Sean Mendonca, 2014 Course Graduate, Guyana
During the two-week course, participants learn economic fundamentals, natural resource and environmental economics, communication and negotiation techniques, and hands-on experience with cost-benefit analysis. These skills are crucial at a time when diverse economic factors are driving global-scale environmental changes, and conservation leaders are striving to reward the preservation of ecosystem services.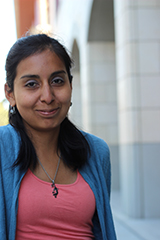 "This is a great course for those who want a better understanding of the relationship between economics and environmental/ecological analysis. It's also a great opportunity to amplify your professional network. Besides, a wonderful two weeks in a beautiful campus like Stanford, rich in historical, cultural, and interesting facts. I strongly recommend the course for those who want to make better decisions while taking into account the trade-offs of life."
–Cindy Vergel, 2014 Course Graduate, Peru
Visit the course page for more information, and apply today using the 2015 Application Form.