New Publications on Protected Areas in Mexico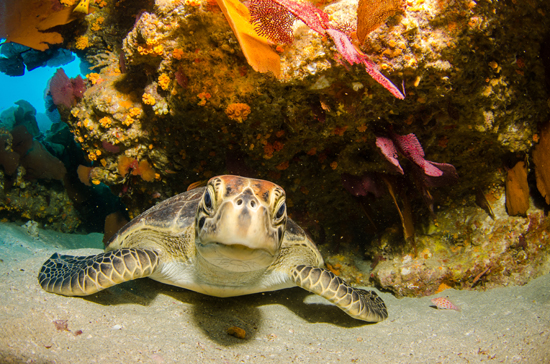 Sea turtle resting in the reefs of Cabo Pulmo National Park. Photo credit: Leonardo Gonzalez/Shutterstock.
In 2016 and 2017, CSF worked with Mexico's National Commission for Protected Areas (CONANP) and the German Corporation for International Cooperation (GIZ) to assess the economic value of the ecosystem services provided by the country's Cabo Pulmo National Park, Iztaccíhuatl-Popocatépetl National Park, Cozumel Reefs National Park, and Cozumel Island Flora and Fauna Protected Area. We are pleased to support the dissemination of these three studies from EcoValor Mx, which continue to play an important role in the politics around protected areas in Mexico.
(All publications in Spanish)
Valuation of Environmental Services of Cabo Pulmo National Park (Full Study, Policy Brief)
Valuation of Environmental Services of Cozumel Arrecifes National Park and Flora & Fauna Protection Area of the Island of Cozumel (Full Study, Policy Brief)
Valuation of Environmental Services of Iztaccíhuatl-Popocatépetl National Park (Full Study, Policy Brief)