Mapping how fish get from the ocean to market in Northern Brazil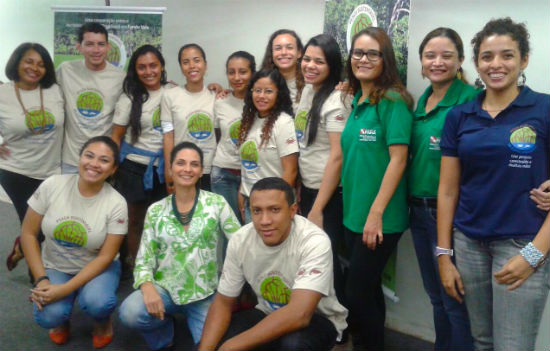 Researchers' training in Belém
Conserving fisheries depends on engaging local fishers and finding ways they can improve the living they make from sustainably using their resource. To do that, it's imperative to first understand how much money people are currently making from fish, starting with the fishermen and then the players who take it on its way to end markets. Recently, CSF Brazil completed a survey to map three artisanal fisheries' "value chains" in the Brazilian states of Amapá, Maranhão and Pará, near the mouth of the Amazon. CSF worked with young researchers and local organizations on collecting production, processing and distribution data through interviews with fishermen.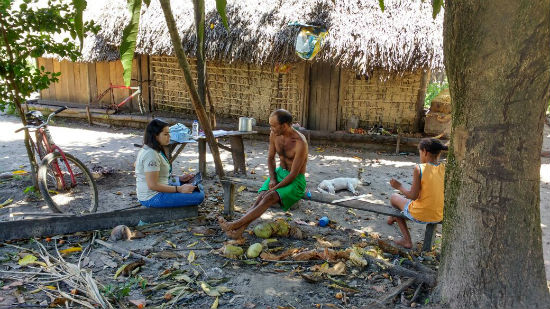 Interview with fisherman in Pará state. Photo credit: Fernanda Barbosa de Carvalho
In Amapá and Pará, our teams collected data about the regional shrimp value chain in ten communities. In Maranhão, they collected data about the Piticaia shrimp value chain in eight communities in Reentrâncias Maranhenses. And in Pará, they collected data about the Uçá crab value chain in twelve communities.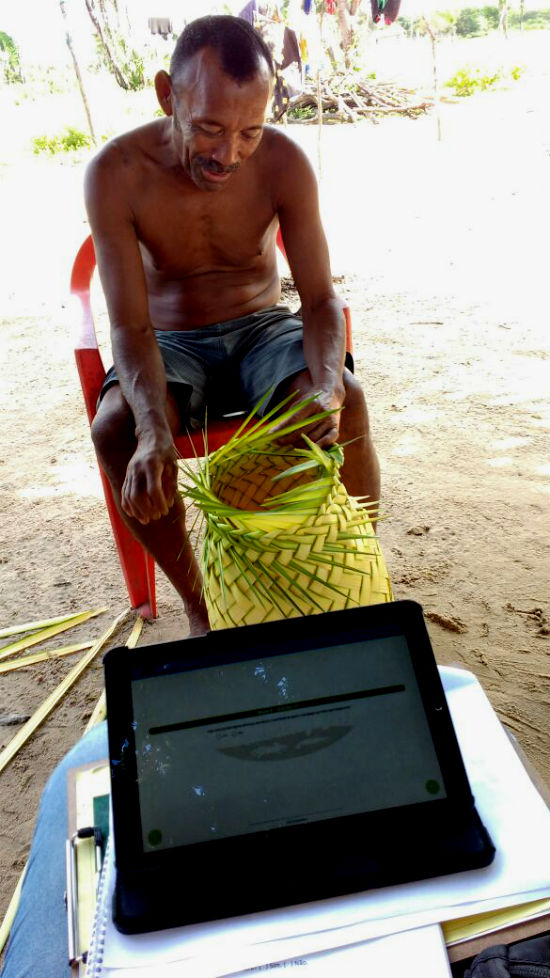 Interview with fishermen in Pará state. Photo credit: Fernanda Barbosa de Carvalho
These data complement the data previously collected during three participatory workshops at the end of 2015. They also complement data collected in previous surveys conducted on other parts of the value chains for these species through interviews with middlemen, fair vendors, industry and restaurants owners, as well as with representatives of regulatory and aid agencies.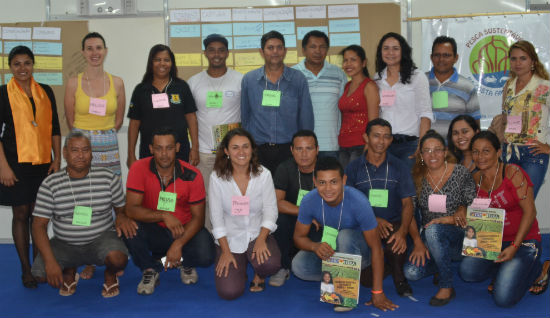 Workshop held in November 2015 in Macapá, in Amapá state. Photo credit: Marion Le Failler
The next phase of the project is the mapping the value chains reports' publication.
Our study Mapping of the Value Chains of Artisanal Fisheries of the Brazilian Amazon Coast: current state and strengthening perspectives is conducted as part of the Sustainable Fisheries of the Brazilian Amazon Coast Project (PeSCA), - a partnership between the Vale Fund and UNESCO, in cooperation with the CSF-Brazil and the Mitsui Bossan Foundation of Brazil.
Please click here for more information.