Linear Infrastructure Safeguards in Asia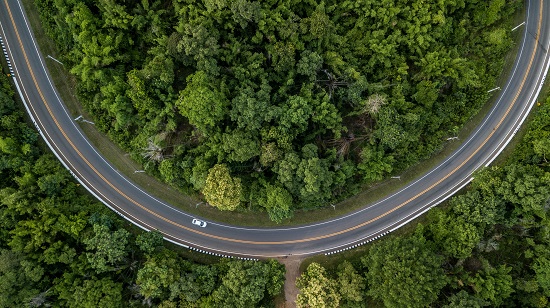 Photo credit: Shutterstock.com
As Asia experiences unprecedented economic growth, much of the region's natural heritage is threatened by the rapid expansion of roads, railways, and other linear infrastructure development. Without proper safeguards, this expansion will further fragment vital habitats, impact biodiversity, and increase wildlife mortality.
In 2020, USAID launched their Linear Infrastructure Safeguards in Asia (LISA) Project — an assessment of the capacity of Asian countries to develop wildlife-friendly linear infrastructure focused on roads, railways, and high voltage power lines. This 14-month project, led by the Center for Large Landscape Conservation, sought to understand Asia's existing capacity to provide linear infrastructure safeguards, as well as the challenges and barriers that slow their adoption and implementation.
CSF provided expertise to the project in economic assessment of infrastructure development. This guidance included case studies and training modules on tools to evaluate economic tradeoffs of infrastructure development, and how environmental and social benefits of safeguards can be integrated into project feasibility. This economic information is important for justifying investments and expenditures in less damaging linear infrastructure alternatives and in safeguards to mitigate unavoidable impacts.