Evaluating the impacts of hydroelectric plants on the Munduruku indigenous people in the Brazilian Amazon
CSF staff conducted a field visit to villages of the Munduruku people in the Brazilian Amazon. These communities have been adversely affected for several years by the construction of the Teles Pires and São Manoel hydropower plants.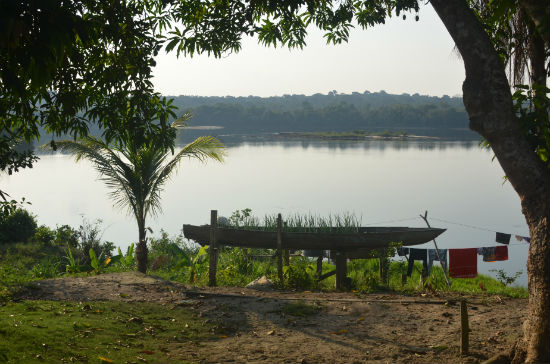 Scenic beauty of the Teles Pires river.
Hydroelectric plants are now considered to be sources of energy having medium impact on the environment in terms of carbon emissions, biodiversity loss and water contamination. Actually, it has been affecting the life in the rivers, as studied by CSF-Brazil in the case of the São Luís do Tapajós dam, which ultimately had its environmental licensing process canceled.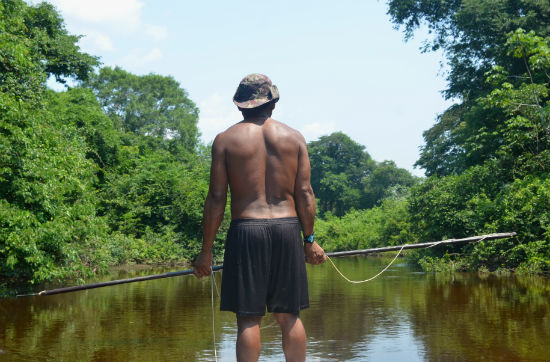 Munduruku fisherman catching some fish for his family.
In the design process of these dams, the communities that would have been affected were not consulted, as required by 169 Convention of the International Labor Organization.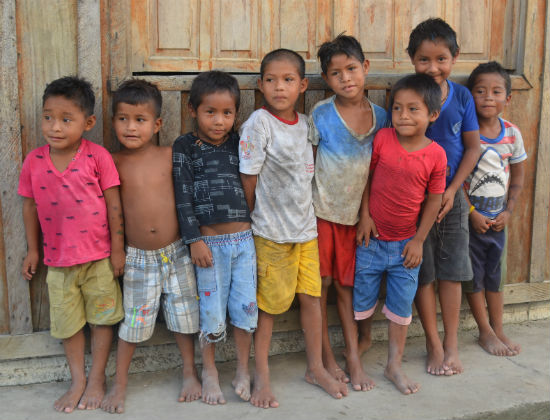 Munduruku children.
The goal of our visit was to identify the impacts suffered by the native people. Our team was impressed by the open space for everyone who wished to express himself/herself and the effort from the indigenous people to continue debating until arriving at a community consensus.
Munduruku village, on the riverside of the Teles Pires river.
With this study, we hope to contribute to the local and national debate on the construction of hydroelectric plants in the Brazilian Amazon region.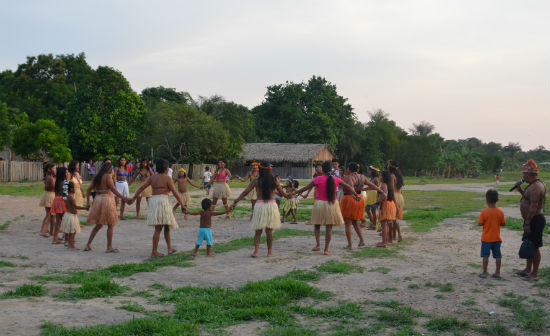 Presentation of traditional chants and dances of the Munduruku people at sunset.
Photo credits: CSF-Brazil.