Ecosystem Service Valuation Training in Namibia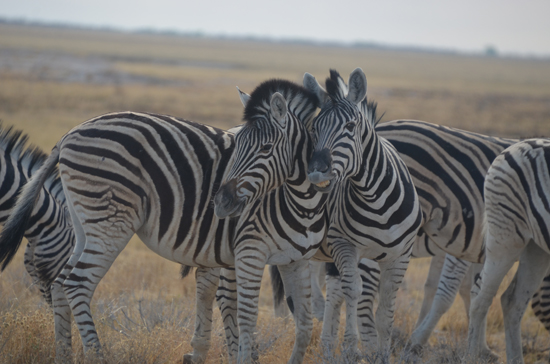 Zebras at Etosha National Park. Photo credit: Camila Jericó-Daminello
In October, we partnered with the Resource Mobilization Project (ResMob) of Namibia's Ministry of Environment and Tourism and GIZ  to offer training to 26 Namibian environmental leaders. The goals of the training were to give the participants a basic understanding of economic valuation methods and help them use ecosystem service valuation to contribute to the ongoing political discourse. The curriculum used in this training was developed as part of CSF's collaboration with the GIZ ValuES program.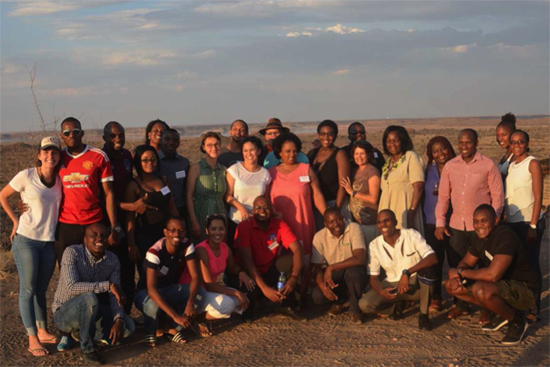 Participants and staff from CSF and GIZ at the training. Photo credit: Anonymous
The 5-day training included an overview of the ecosystem services approach, the concept and components of Total Economic Value (TEV) as well as how to value these components. TEV is a classification framework, which helps systemize and account for the entire range of possible economic values that can be derived from ecosystem services. CSF Economist Rhona Barr introduced a variety of different economic valuation methods, including: market-price based valuation methods, revealed and stated preference methods, and the benefit transfer method. Case studies and exercises were used to illustrate the methods and give participants a chance to apply the methods to fictitious situations.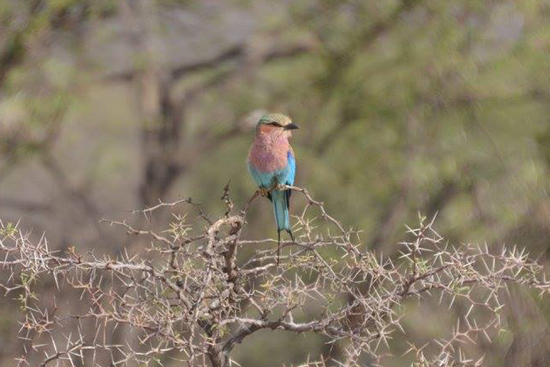 Lilac Breasted Roller at Goche Ganas Private Nature Reserve and Wellness Village. Photo credit: Camila Jericó-Daminello
The final day of the course was spent discussing key conditions for valuation studies to make an impact, and highlighted three key attributes of any good study: relevancy, credibility, and legitimacy.
Cheetahs resting together at Cheetah Conservation Fund. Photo credit: Camila Jericó-Daminello
In the near future, the ResMob program will commission two studies that make use of economic valuation in Namibia. The first study aims to define the value of protected areas, private conservation efforts and hunting. The second study will focus on integrating ecosystem services into long-term water supply planning for central Namibia. Participants discussed how these studies could be used to inform policy-makers and improve outcomes for both people and the environment.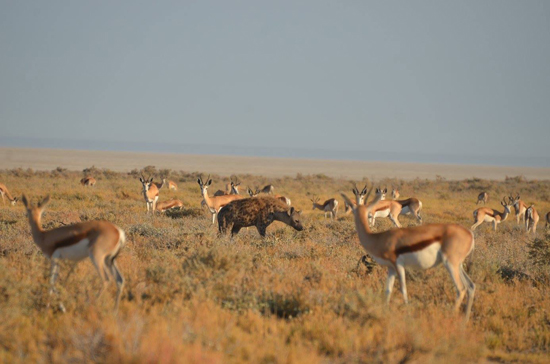 Hyena and Springboks at Etosha National Park. Photo credit: Camila Jericó-Daminello