CSF's Participation in the Brazil Nut Value Chain Strengthening project in the Amazon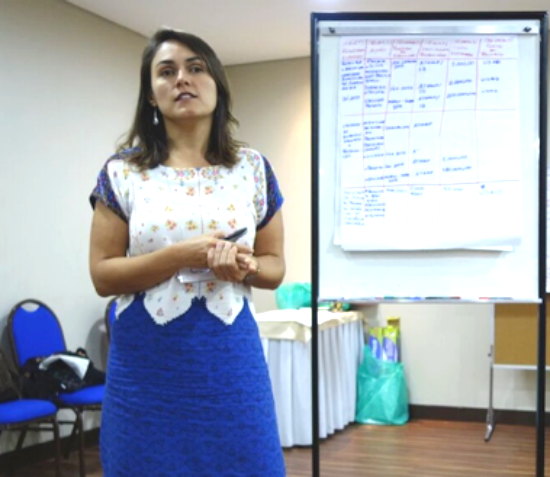 CSF's Fernanda Alvarenga doing a presentation during one of the value chains workshops.
In 2016, CSF attended four workshops to help promote inter-institutional arrangements and strengthen socio-biodiversity businesses and value chains in the Brazilian Amazon region. Currently, we are working on a project focused on strengthening the Brazil nut value chain.
Such workshops have been organized by the Chico Mendes Biodiversity Conservation Institute (Portuguese acronym, ICMBio), Brazilian government's National Indian Foundation (FUNAI), United States Forest Service (USFS) and United States Agency for International Development (USAID), under the project "Partnership for Biodiversity Conservation in the Brazilian Amazon: Sustainable Value Chains". Those happened in Brasília and Manaus (Brazil) in February, June, October and November 2016.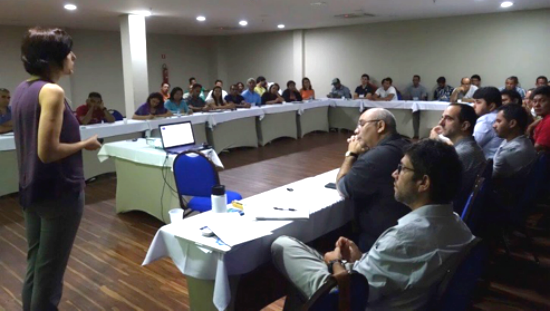 IBAMA/AM's presentation during one of the value chains workshops.
Representatives from various institutions were present, such as communities' organizations from Indigenous Lands and Conservation Units, third sector, and also governmental institutions, like the National Supply Company (Conab) and the Brazilian Institute of Environment and Renewable Natural Resources (IBAMA).
The workshops main focuswas to map different value chains and elaborate strategies to strengthen the businesses of traditional people and communities. The following products have been prioritized: Brazil nut; pirarucu fish; wood and açaí (a Brazilian fruit) from the states of Amazonas, Pará and Rondônia.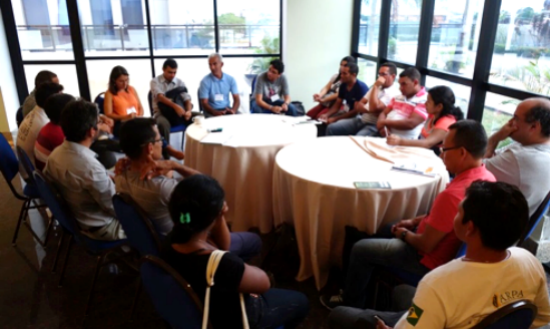 A working group during one of the value chains workshops.
One of the actions planned during the workshops is the creation of a cooperation network among the actors, called the Agroextractivist Cooperatives and Associations Network of the state of Amazonas (RECABAAM). The goal is to increase the competitiveness and management efficiency of local organizations producing Brazil nut.
CSF is currently contributing to RECABAAM's development through its implementation feasibility analysis elaboration, as well as some recommendations for its strategic approach.
With this network, we hope to contribute to the continuation of agroextractive activities and family farming, as both are an important income source for several indigenous people and traditional communities in the Amazon region.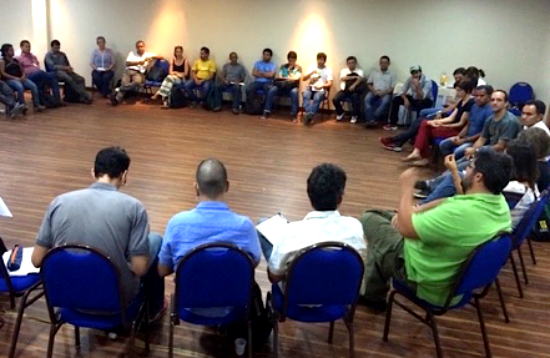 Workshop's closure activity.
For more information about our study, please click here.
Another project concerning the pirarucu fish value chain is being planned and will be announced in our blog soon.
Photos Credit: USFS.