CSF presents study at COP 20 in Lima, Peru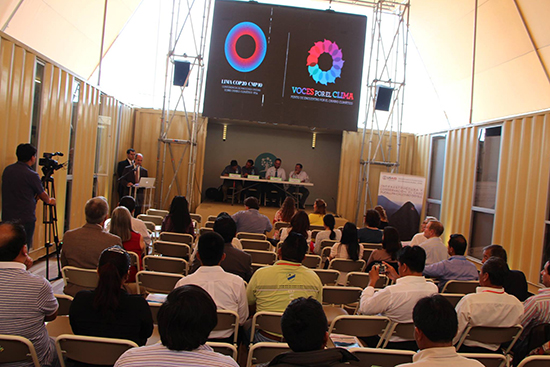 CSF presented the results of a study completed this year at the 20th annual Conference of the Parties (COP) this month in Lima, Peru. This United Nations Climate Change conference, attended by representatives from nearly 200 countries, is held as part of the United Nations Framework Convention on Climate Change (UNFCCC). The conference served as a formal meeting for stakeholders to assess progress in dealing with climate change, and to to establish legally binding obligations for reducing greenhouse gas emissions. CSF's participation represented a tremendous opportunity to disseminate results to leading decision-makers and to highlight the importance of completing comprehensive economic analyses of proposed infrastructure development projects. The study, entitled Infrastructure and Conservation: The Case of Pucallpa-Cruzeiro do Sul, addresses the challenges of a proposed infrastructure development project to connect the two cities and the potential environmental and social implications of the project in terms of biodiversity loss as well as the costs and benefits to society.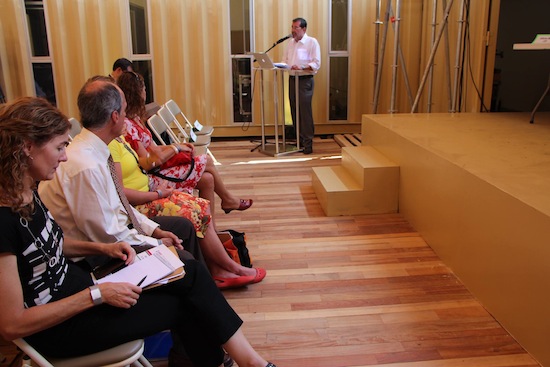 Moderated by Gonzalo Varillas from USAID's Initiative for Conservation of the Andea Amazon (ICAA), the event opened with remarks by Ted Gehr, Director of the USAID mission in Peru and Cristian Vallejos, CSF's Latin America Director. CSF's Alfonso Malky, GRADE's Alvaro Hopkins, and TNC's John C. Gonzales then presented the results of the studies. The analysts concluded that as a result of the negative environmental and social impacts, as well as the major costs that would be incurred, none of the connection alternatives proposed to date (road or railway) are viable options. The presentation was attended by about 80 people, including members of civil society organizations, government officials, and the general public.
The study was conducted under USAID's Indigenous Landscapes Consortium of the Initiative for Conservation of the Andean Amazon (ICAA) and led by The Nature Conservancy (TNC).This presentation was sponsored by USAID's BUILD program and made possible by the support of the American people through the United States Agency for International Development (USAID).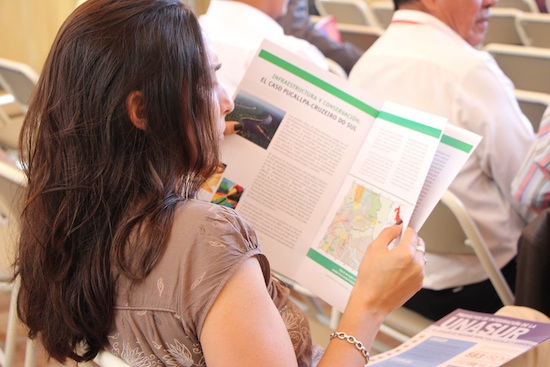 Click here to read more on the Pucallpa-Cruzeiro do Sul study.