CSF Participates in Infrastructure Working Group Meeting in Brasília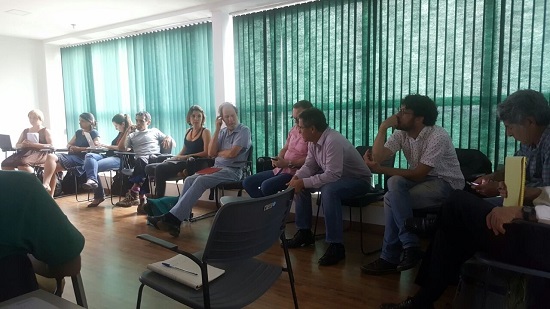 Infrastructure WG's participants during the meeting held in September 2016 .
In September, CSF participated in the Infrastructure Working Group, hosted by WWF-Brazil, along with Centro de Vida Institute (ICV), TNC, International Rivers and WWF and others to continue our discussions about the current infrastructure development model in Brazil. This Working Group was developed to better understand problems, challenges and possibilities to promote a sustainable infrastructure model in Brazil. This was the first meeting of the Working Group following two earlier meetings focused on planning and restructuring of the group including promoting the group's visibility, internal and external governance, and strategic themes.
The most recent meetings held in September have helped promote ongoing discussions, new ideas, new partnerships and sharing of updates about recent Brazilian infrastructure projects. The meetings also facilitated a public hearing about the development of infrastructure projects at the Tapajós river basin. During the public hearing, participants discussed the current movement of some politicians to weaken the licensing process. The rights of traditional people were also a topic, especially in regards to requiring developers to obtain free, prior and informed consent in writing from traditional people for any infrastructure project.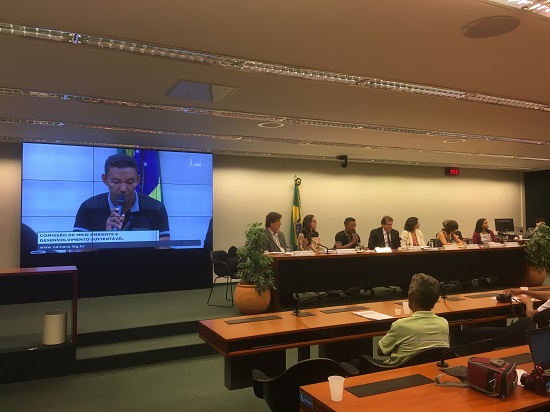 Indigenous leader from Apiaká tribe during the public hearing on the Brazilian Congress .
CSF has been involved with the Infrastructure Working Group since its establishment in 2014. CSF is looking forward to collaborating on future projects and partnerships within the Working Group to promote sustainable infrastructure development in Brazil.