CSF delivers course to help conserve Brazil's Mangroves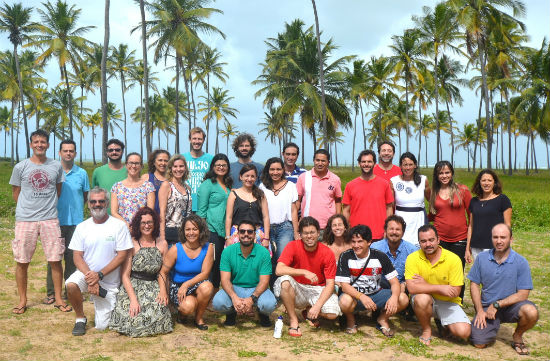 Participants and instructors in the course.
Globally, Brazil has the third greatest area of mangroves, which are among the most productive and threatened ecosystems on earth. At the end of June, Conservation Strategy Fund (CSF) held a five-day Economic Tools for Conservation of Mangroves in Protected Areas course at the Center for Research and Conservation of Northeast Marine Biodiversity (CEPENE), located in the city of Tamandaré, in Pernambuco state, in northeastern Brazil. The course was attended by twenty-five members of the Chico Mendes Institute for Conservation of Biodiversity (ICMBio), responsible for managing protected areas with mangroves from ten states in Brazil.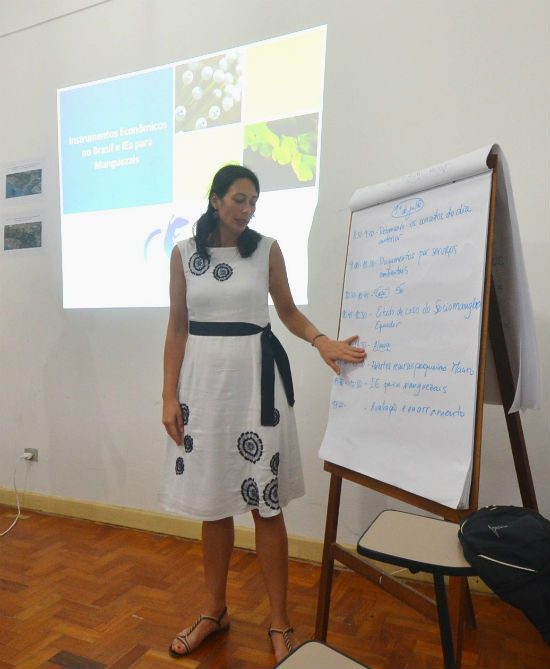 Susan Edda Seehusen. Photo credit: Pedro Gasparinetti.
The course was taught by an outstanding group of instructors including Professor Jorge Madeira Nogueira from the University of Brasilia, Susan Seehusen and Pedro Gasparinetti from CSF, Leonardo Bakker from the Fundo Nacional para Biodiversidade (FUNBIO), and several local partners including Professor Mauro Maida, from the Federal University of Pernambuco, and Sergio Rezende de Magalhaes, CEPENE researcher.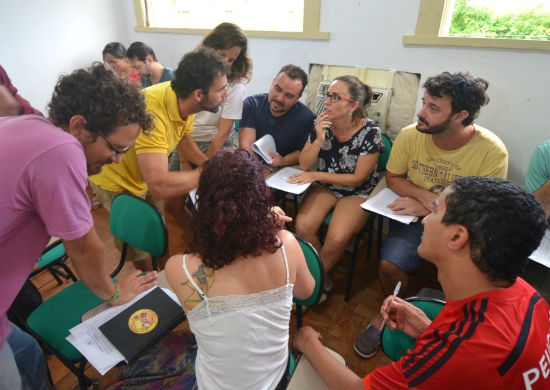 Course students playing experimental games. Photo credit: Daniel Kieling.
The course consisted of lectures, plenary discussions, group exercises and fieldwork. We began by addressing basic concepts of microeconomics and economics of natural resources, followed by discussions related to market failures and ecosystem services. Then we covered the methods of economic valuation of ecosystem services and the participants had the chance to put their new knowledge into practice via an exercise in the field, valuing the ecosystem services of mangroves at the famous beach, Praia dos Carneiros. The course went on to cover financial sustainability of protected areas with mangroves, and concluded by addressing issues such as payments for environmental services and economic instruments for conservation of mangroves.

A frieldwork exercise to value the ecosystem services of mangroves. Photo credit: Pedro Gasparinetti.
This course was conducted by CSF-Brazil and was supported by the United Nations Development Programme (UNDP) with Global Environment Facility (GEF) grant financing in the scope of the GEF Mangue (Project Mangroves from Brazil), and was conducted in partnership with the Chico Mendes Institute of Biodiversity Conservation (ICMBio) / Brazilian Ministry of Environment / Brazilian Federal Government and the Brazilian Fund for Biodiversity (FUNBIO).
To learn more about the CSF project under the GEF Mangroves Project, please click here.