CSF Celebrates the Creation of the Nazca Ridge Marine Protected Area in Peru
In 2018, Conservation Strategy Fund (CSF) and our partner Oceana conducted a cost-benefit analysis (CBA) to assess the creation of the proposed Nazca Ridge Marine Protected Area (MPA) located off the coast of central Peru. Our analysis estimated the benefits from the creation of a proposed MPA 100 kilometers offshore and found that the benefits to conserving the marine ecosystem far outweighed the costs of management.
Recently, the Peruvian government announced the official establishment of the Nazca Ridge Marine Protected Area (MPA) on June 5, 2021. CSF and Oceana's CBA was used as an important source of information to support the decision-making process, ultimately helping the government to safeguard marine wildlife and resources from future overfishing and pollution threats.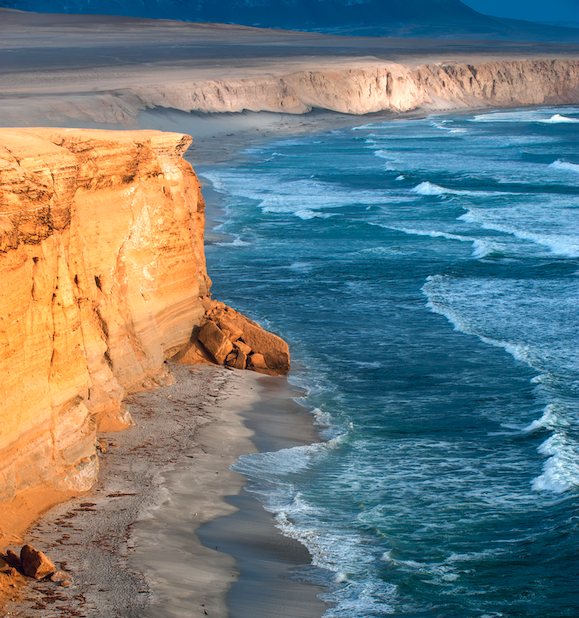 Given Peru's international commitments to fulfill the Aichi Biodiversity Targets established by the Convention on Biological Diversity, the creation of this MPA marks a huge milestone in Peru's aim to protect terrestrial, inland, and coastal and marine areas. With the addition of the Nazca Ridge Marine Protected Area, Peru has now protected roughly 10% of its marine habitat. 
Nonetheless, there are still other challenges to address in the MPA, particularly regarding the regulations on the development of larger-scale or industrial fishing there, which Oceana and several environmental organizations denounced in relation to Article 5 of the Supreme Decree Nro. 008/2021. As such, while the designation of the Nazca Ridge Marine Protected Area marks an important moment in the fight against climate change, the Peruvian government must take further actions to help reach the 30% target of protected area by 2030.