CSF begins analysis of proposed dam in Brazil's Tapajós river basin

Tapajós river basin, Pará State, Brazil © Camila Jericó-Daminello
After an inventory of potential dams in the Tapajós river basin was released in 2008, the area has been hailed as the new frontier of energy development in Brazil. Due to the typically extensive environmental and social impacts of dam construction, governments and communities in the Amazon region have been engaged in discussions over the past few years on how to mitigate impacts on people and nature. Some dam projects are already underway with many more on the drawing board.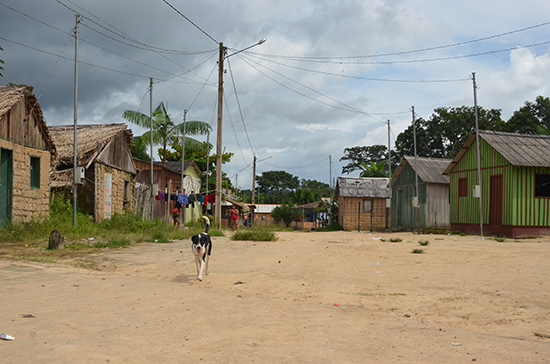 Riverside community in the Tapajós basin © Camila Jericó-Daminello
Thanks to support from the United States Agency for International Development's program on Biodiversity Understanding in Infrastructure and Landscape Development, CSF is leading a study to support the decision making process for a proposed dam called São Luiz do Tapajós. Riverside communities in the area that will be flooded by the dam rely heavily on the river's natural resources for their livelihood. The study aims to analyze the economic impacts of dam construction on the local population, specifically examining the dam's impacts on ecosystem services and the broader economic implications for local communities.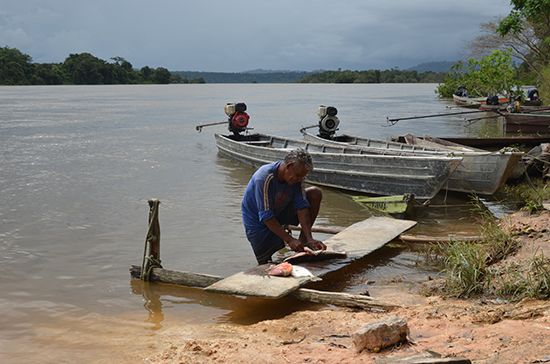 Local fisherman of the Tapajós river basin © Camila Jericó-Daminello
The Tapajós river basin has traditionally been a priority area for conservation in the northern part of Brazil. Besides its huge variety of ecosystems and immense biodiversity, this region is home to many riverside and indigenous communities, all of whom depend on the goods and services provided by the river and its basin for their survival. Just one of many examples is the aquatic life; fish is the most important food and income source for the local communities. If the São Luiz do Tapajós dam is constructed it may decimate the fish population along this stretch of the river as spawning patterns are interrupted.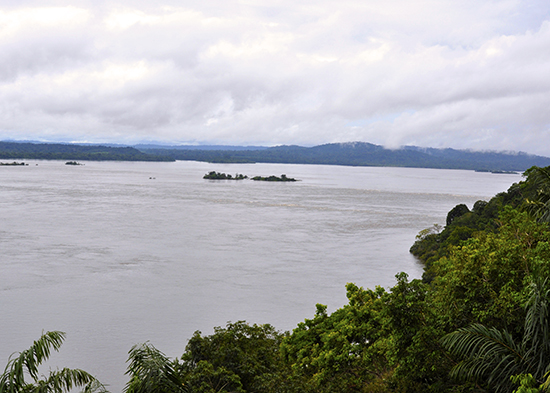 Tapajós river basin, Pará State, Brazil © Camila Jericó-Daminello
This project is made possible by the support of the American people through the United States Agency for International Development (USAID).