CSF and GIZ supporting mangrove conservation through better economics in Ecuador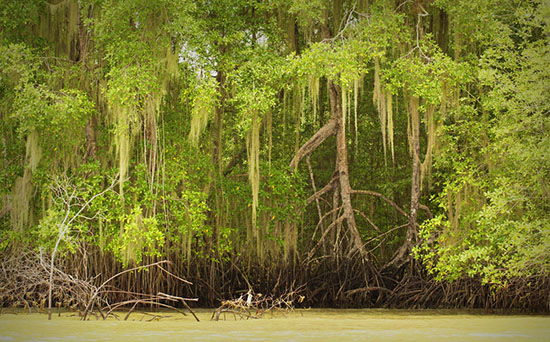 Mangroves on the Equador coastline. © Ammit Jack
Since 2008, Ecuador's Socio Bosque Program has been protecting the country's environment through incentive payments to individual and community land owners. Socio Bosque has to date protected nearly 1.3 million hectares of important habitat. In 2013, the government decided to expand the program to mangroves, one of the most productive and threatened ecosystems in the world.
As part of our collaboration with the German Technical Cooperation (GIZ) on the implementation of ValuES, CSF was invited to support this expansion. Working with a team from GIZ-Ecuador, Socio Bosque, and the University of the Andes, we designed a study to provide insight about how the communities that use Ecuador's mangroves make decisions about mangrove use and management, and how Socio Bosque's incentive payments could influence those decisions.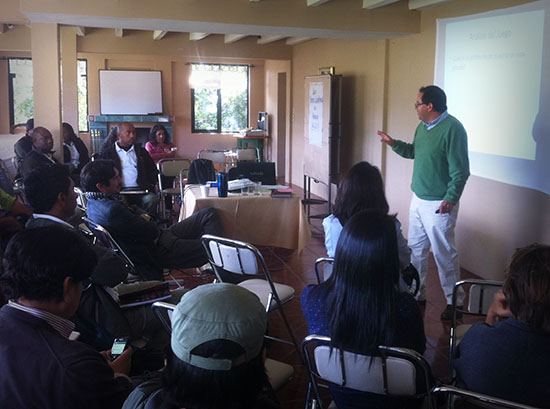 © David Campoverde
Understanding decision-making is a complex business. The study design responds to this complexity by avoiding the unfortunately common approach of showing up in communities, asking questions, and then disappearing. Instead, we are gathering information in a workshop format that includes time for community reflection about the value of the natural systems around them, a "choice experiment" in which community members get to express their preferences by selecting from scenarios defined by clear graphic images, and a series of economic games, in which communities get to experience through simulated games the results of different resource extraction choices. This approach builds on work by CSF's Rocio Moreno and University of the Andes' Jorge Maldonado in Colombia, and is part of a broader effort by the GIZ to support effective mangrove management in the region.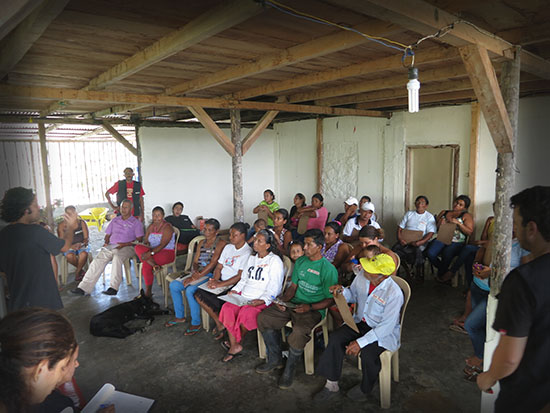 © David Campoverde
In July, the research team met in Quito to prepare for fieldwork. Preparations ran the gamut from capacity building around relevant economic concepts to meeting government officials to running a test of the field methodology with university students. And of course the inevitable scrambling to make last minute adjustments and get supplies (in this case including buying and counting the thousands of beans that communities use to rank the importance of different ecosystems). All in all the meeting was a great success – it is very inspiring to work with such a dedicated group.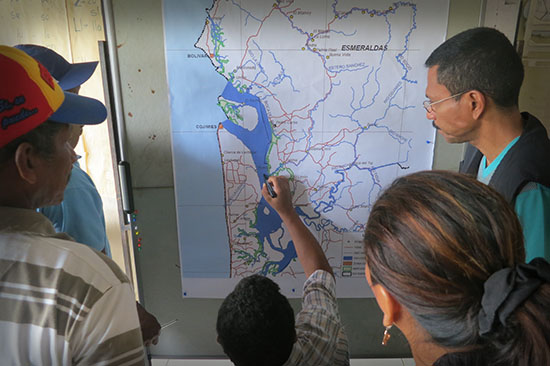 © David Campoverde
As this is written, the team of researchers is in the field in Muisne. The rest of us are taking advantage of the relative quiet to prepare for analysis, and to get started on several complementary projects. One of these, undertaken as part of the Conservation Economics Initiative with Duke, is a team Masters project in which three students will run a set of models to carry out an economic valuation of the ecosystem services provided by Ecuador's mangroves. I'll be in country with the student team in late August and will provide an update on both projects when I get back.