Communication for impact: CSF presents results on sustainable business in the Brazilian Amazon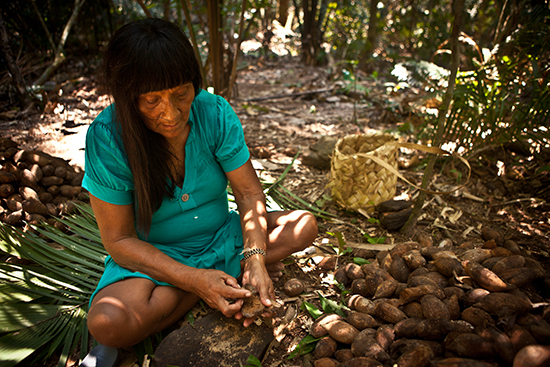 Amazonas native. © Fernanda Preto
After years of work with indigenous and riverside communities in the Brazilian Amazon, CSF-Brazil recently concluded a study on sustainable businesses in region. The study's findings are now published in the paper, Lessons and Recommendations for the Economic Feasibility of Sustainable Businesses and Biodiversity in Protected Areas (in Portuguese). In March 2015, CSF analysts presented the findings of the multi-year analysis to the Paiter-Surui, Gavião and Arara communities during a workshop in Cacoal, a municipality in the Brazilian state of Rondônia and during the workshop organized by International Institute for Sustainability (IIS), in Rio de Janeiro –RJ, about Sustainable landscapes: integrating rural development and environmental conservation. Both workshops gave indigenous community representatives and other actors the opportunity to gather and discuss the results of this comprehensive study.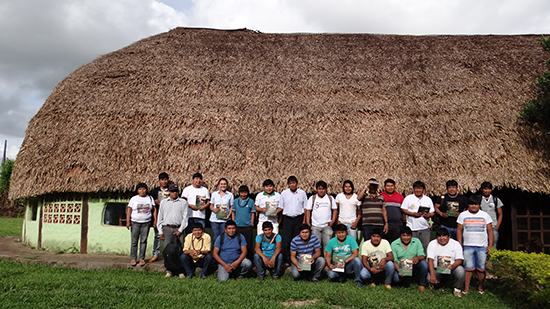 CSF`s Fernanda R. P. Alvarenga presents the results of the study for representatives from the Paiter-Surui, Gavião and Arara communities.
Back in 2004, the Brazilian government introduced the Plan to Prevent and Control Deforestation in the Amazon (Portuguese acronym, PPCDAm) aiming at the promotion of sustainable businesses as a strategy of biodiversity protection. Since then, many efforts were gathered to support overcome the profitability`s challenge of these businesses.
To help increase the success of these small businesses, over the past few years CSF-Brazil has done detailed financial feasibility analyses of a variety of sustainable productive activities, working directly with communities on business plans. Then we synthesized data on seven businesses in indigenous lands and extractive reserves. They included Brazilian nut harvesting, timber management, fishing and ecotourism. Our analysis looked at indicators of financial feasibility, such as net present value (NPV), internal rate of return (IRR) and payback periods, and examined the gross and net income for families and communities.
Besides, this study provided recommendations for communities, governments and NGOs on how to invest funds to increase the profitability of sustainable businesses, as these activities are critically important for the conservation of biodiversity, environmental services and community livelihoods.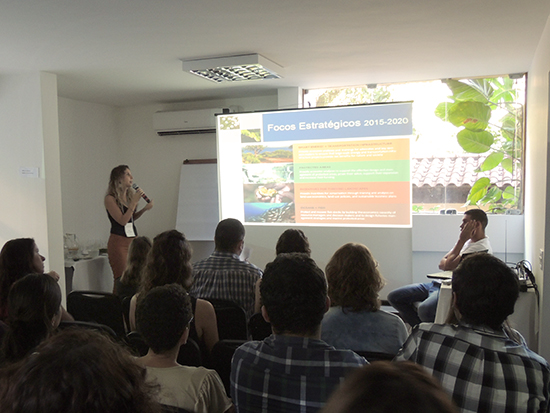 CSF's Camila Jericó-Daminello presents the results of the study at the workshop in Rio de Janeiro-RJ
For further information and to download the full study, please click here.