Course Type
Two-Week International Course
Come to California's Redwood Coast next July for CSF's renowned international Economics Tools for Conservation course and become part of a global network of environmental leaders.
Conservation Strategy Fund is offering its annual international training course from July 15 - 26, 2019 at Humboldt State University (HSU) in northern California. CSF's courses are regarded as the premier training events in applied economics for environmental professionals. We are proud to partner with the College of Extended Education and Global Engagement at HSU, a California State University known for outstanding programs in natural resource management and sciences, and leadership and innovation in sustainability.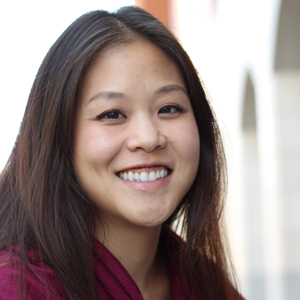 "The CSF course far exceeded my expectations. The depth of the material and quality of instruction, combined with the breadth of knowledge and experience brought to the table by the rest of the participants made for a really effective, inspiring, and practical learning experience. The cross-cultural and interdisciplinary exposure made every topic so interesting. I wish everyone in the conservation space had the chance to take this course."
- Joyce Wang, Wildlife Conservation Network, USA

GROW YOUR INFLUENCE & CREATE BIGGER IMPACT
GAIN PRACTICAL KNOWLEDGE & SKILLS
During the comprehensive two-week session, participants learn to use economics to be more strategic and successful in their work, and experience a transformational shift in how they view environmental issues. Our course graduates use what they learn to make a tangible difference on the ground for both nature and people.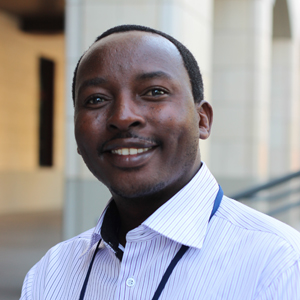 "This training is one of the greatest ideas in community-based conservation. It has empowered me as a key decision maker in a conservation organization to have not just a voice, but a voice of reason. This is exactly what I needed, and now I have it, thanks to CSF."
- Titus Muia, Maasai Wilderness Conservation Trust, Kenya
The Economic Tools for Conservation course gives participants a solid foundation in economic theory combined with tools, exercises, games, and case studies relevant to the real world challenges they face. The course covers economic fundamentals, natural resource economics, valuation of ecosystem services, environmental policies, communication and negotiation techniques, and hands-on experience with cost-benefit analysis of projects and policies.
See a sample course schedule here.
JOIN A GLOBAL NETWORK OF ENVIRONMENTAL LEADERS
Read about our inspiring alumni and their work.
This course is for people at the forefront of conservation challenges, including managers of conservation programs and protected areas, directors of non-governmental organizations, and representatives of government agencies. Applicants from a variety of disciplines such as biology, forestry, law, anthropology, or economics are encouraged to apply. Previous training in economics is beneficial, but not essential. Applicants must be proficient in spoken and written English.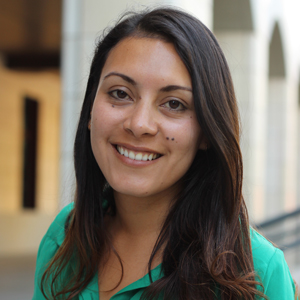 "I not only learned about economic concepts that will help me in my career, facing environmental issues, but also this course gave me the opportunity to meet wonderful people from around the world. These people have inspired me to believe and to have hope for the challenges we are facing."
- Isabel Felandro Llanos, Lawyer, Peru
EXPERIENCE WORLD-CLASS TEACHING
Experts in environmental economics with extensive field experience and an understanding of real-world conservation challenges join CSF each year to teach Economic Tools for Conservation. Our instructors are drawn from CSF staff as well as leading academic and international institutions such as University of Wisconsin-Madison, University of Hawai'i, UC Berkeley, University of Brasilia, Duke University, the World Bank and our partner, Humboldt State University. Links to individual instructor profiles are provided at the bottom of this page.
VISIT CALIFORNIA'S SPECTACULAR REDWOOD COAST
Lonely Planet named California's Redwood Coast the #1 place to visit in the U.S. in 2018.
Humboldt County has a deep history of environmental innovation and activism. Over 50 years ago, the city of Arcata pioneered the use of natural wetlands for sewage treatment, earning awards from the Ford Foundation and Harvard University. An internationally recognized 20-year campaign by local NGOs and activists resulted in the establishment of the Headwaters Forest Reserve and protection of its resident Spotted Owl.  More recently, university faculty and students designed the nation's first street-legal hydrogen fuel cell vehicle.
Humboldt State University (HSU) was founded in 1913 in Arcata, California and is part of the California State University system. HSU is known for its outstanding programs in natural resources and sciences, as well as its leadership in environmental sustainability and environmental justice issues. The campus backs up to the 2,350-acre Arcata Community Forest, featuring miles of hiking and mountain biking trails, and a disc golf course. 
TUITION DETAILS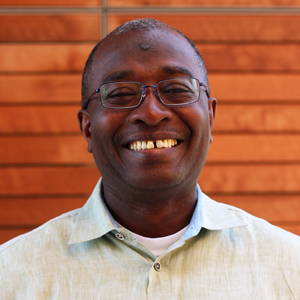 "The course is definitely the most cost effective way of making environmentalists literate in economics."
- Mohamed Bakarr, Global Environmental Facility, USA/Sierra Leone
The total cost of tuition, housing and meals for the two-week program is $5000 per participant. This fee covers the following:
Instruction by economic experts

CSF course facilitators and residential staff

All course materials and supplies

CSF online workspace with course lectures, exercises, case studies and reading

13 nights lodging in residential housing on the HSU campus

All meals and coffee breaks during course

Field trips

Travel health insurance, if not provided by employer

Membership in CSF's global Alumni Network
Participants should also budget for the following expenses:
International and regional travel to and from San Francisco (a bus will be provided from San Francisco to Arcata and back)

U.S. B-1 visa fees

Accommodation before and after the course

Transportation and lunch during day off

Other incidentals
Accepted applicants are responsible for seeking their own funding from employers, government, sponsors or other sources to cover their course fees, travel, and other expenses.
Training program payment policies
Grant & scholarship opportunities